03 December 2021
Jane Masiga and Patrick Flochel bring breadth of experience as new Supervisory Board members
Jane Masiga and Patrick Flochel have joined the Supervisory Board of the Access to Medicine Foundation, in two significant appointments that will help take the organisation forward into the next phase.
Both new Members bring a wealth of knowledge and experience to the table. Jane is an expert on the complexities of pharmaceutical and medical supply chains and is known for her work at the Mission for Essential Drugs and Supplies (MEDS) in Kenya and its neighbouring countries. Meanwhile, Patrick has spent more than three decades in global roles at Ernst & Young (EY) and is a specialist in Life Sciences and pharmaceuticals.

The Foundation's remit is set to widen in the coming years to encompass more areas of global health, and to examine a wider variety of pharmaceutical and medical companies, following the strategic direction for 2022-26 which is due for publication later this month. With these timely additions, the Supervisory Board now reflects a broader range of professional backgrounds and perspectives. John Schaetzl continues to serve as Chair of the Supervisory Board, alongside existing Members Wilfred Griekspoor, Hans Hogerzeil and Joelle Tanguy.
Access to Medicine Foundation CEO Jayasree Iyer says: "Jane brings strong leadership and expertise in procurement and the use of medicines and medical products for patients, and Patrick brings knowledge of industry after years dedicated to market and access issues. As they work alongside our existing Supervisory Board members, their experience and networks will be instrumental in guiding the Foundation to make more of an impact, and in helping to mobilise more essential healthcare companies to address healthcare inequity."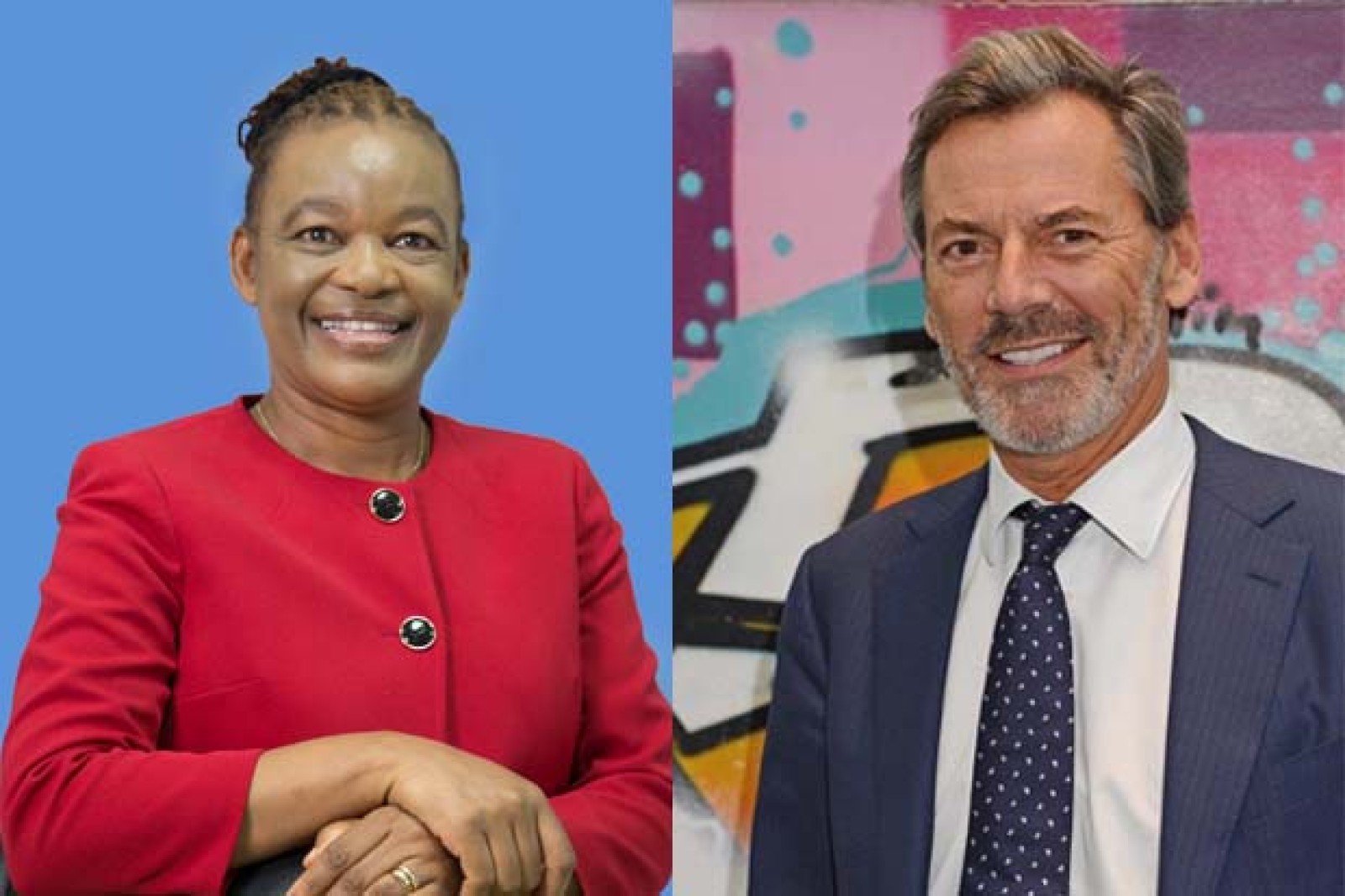 Jane, who is based in Kenya, was managing director at the not-for-profit pharmaceutical supply organisation MEDS where she helped to secure access to essential drugs and medical supplies by ensuring safe, secure, reliable and sustainable supply chain systems – and by working closely with all stakeholders to promote the availability of appropriate supplies. She was also involved in quality control efforts, thus contributing to the global fight against sub-standard and counterfeit medicines.

She says: "I've been in the supply chain for a very long time, in resource-limited settings, and we've been always struggling to find better prices, to find better quality. The Foundation is trying to address some of those things, and putting pressure from a global perspective. If you really challenge some of the companies to be able to improve their quality and to be able to offer better prices, then we are benefitting on this side of the world."
Jane and Patrick's experience will be instrumental in guiding the Foundation to make more of an impact
Patrick, who is now based in Switzerland after an international career with EY, brings to the table private sector experience of working with some of the world's largest pharmaceutical companies as well as innovative biotechs.
Having observed the work of the Foundation and the impact of the Access to Medicine Index since the beginning, he says: "I've seen a huge change in the way pharmaceutical companies look at access in low- and middle-income countries over the years. And I think in a great part it's due to the success of the Index and the method that they employ in generating consensus about what needs to improve and how to improve it, and putting some form of pressure – but in a in a positive way."
The Access to Medicine Foundation is an independent not-for-profit organisation based in Amsterdam, which seeks to stimulate pharmaceutical companies to take action on access to medicine in low- and middle-income countries. The role of the Supervisory Board is to oversee the management and strategic direction of the Foundation, and Members are also consulted for advice and guidance in their areas of expertise. 
John, who chairs the Supervisory Board, says: "With the addition of Jane and Patrick, the expanded Supervisory Board is ready to help drive the Foundation to the next level ­– and make even more of an impact on access to medicine for people living in low- and middle-income countries."