Healthcare inequity
How we drive change
We mobilise healthcare companies to solve chronic issues of availability and affordability, so that more people in low- and middle-income countries can access vital healthcare products. Using our proven model for change, we work with stakeholders to identify what needs to be done and help drive solutions.
Our proven model for catalysing change
As an independent research foundation, we catalyse change by triggering essential healthcare companies to play their part and raise their game on access. To do so, we use a combination of data, research insights, rankings and report cards, including our influential Access to Medicine Index. In addition, we leverage a network of influential stakeholders, including investors, governments, and the public.
Our tried-and-tested model for change has three key components:
Building consensus on where companies can and should act to improve access to medicine
Every two years, we translate the stakeholder consensus into clear metrics for measuring company behaviour, which we publish in our methodology reports. 
Benchmarking companies and stimulating competition by identifying top performers
When companies' positive actions are publicly recognised, this triggers other companies to join a "race to do well" on priority health targets and topics.

Advocating best practices identified through our research
We engage actively with all stakeholders to facilitate the wider application of best practices and the development of new approaches to long-standing access challenges.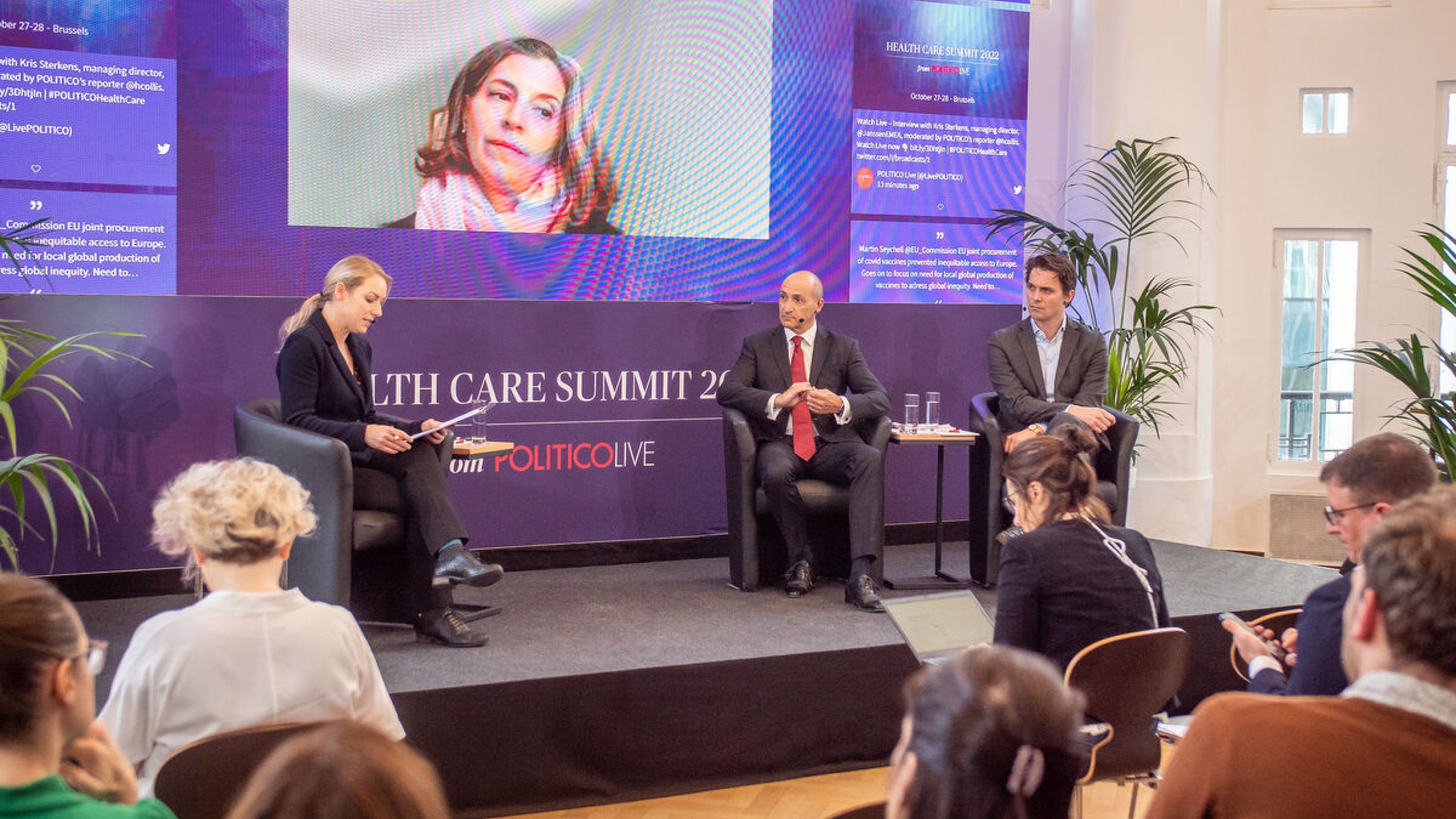 Marijn Verhoef, Director of Operations and Research, speaking in a panel discussion on "AMR: Can Europe get ahead of the deadly microbial curve?" at the 2022 POLITICO Health Care Summit. (Brussels, Belgium, October 2022)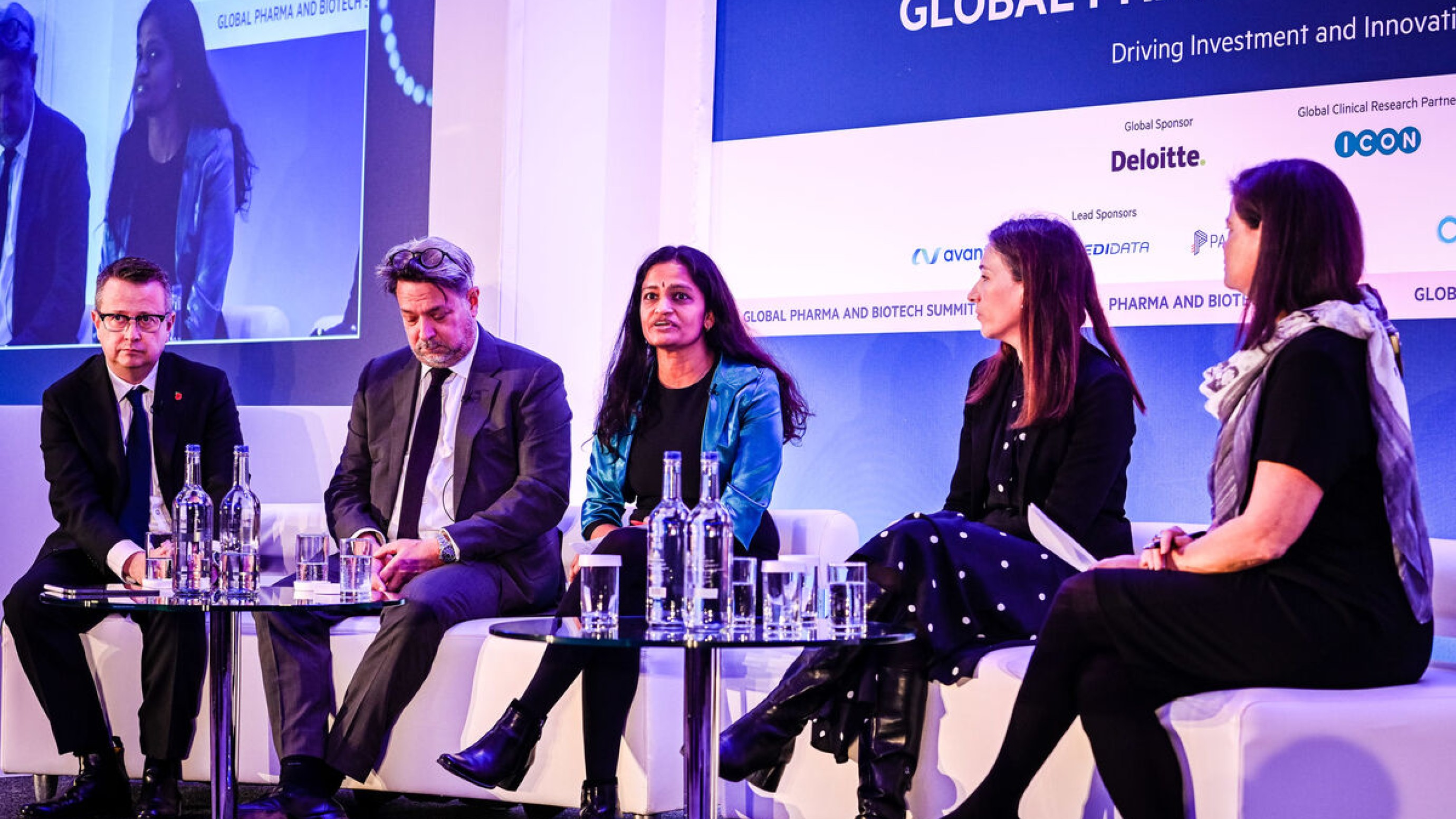 Jayasree K. Iyer, Chief Executive Officer, speaking in a panel discussion on "Pricing and market access – What to expect in 2023" at the FT Global Pharma and Biotech Summit. (London, United Kingdom, November 2022)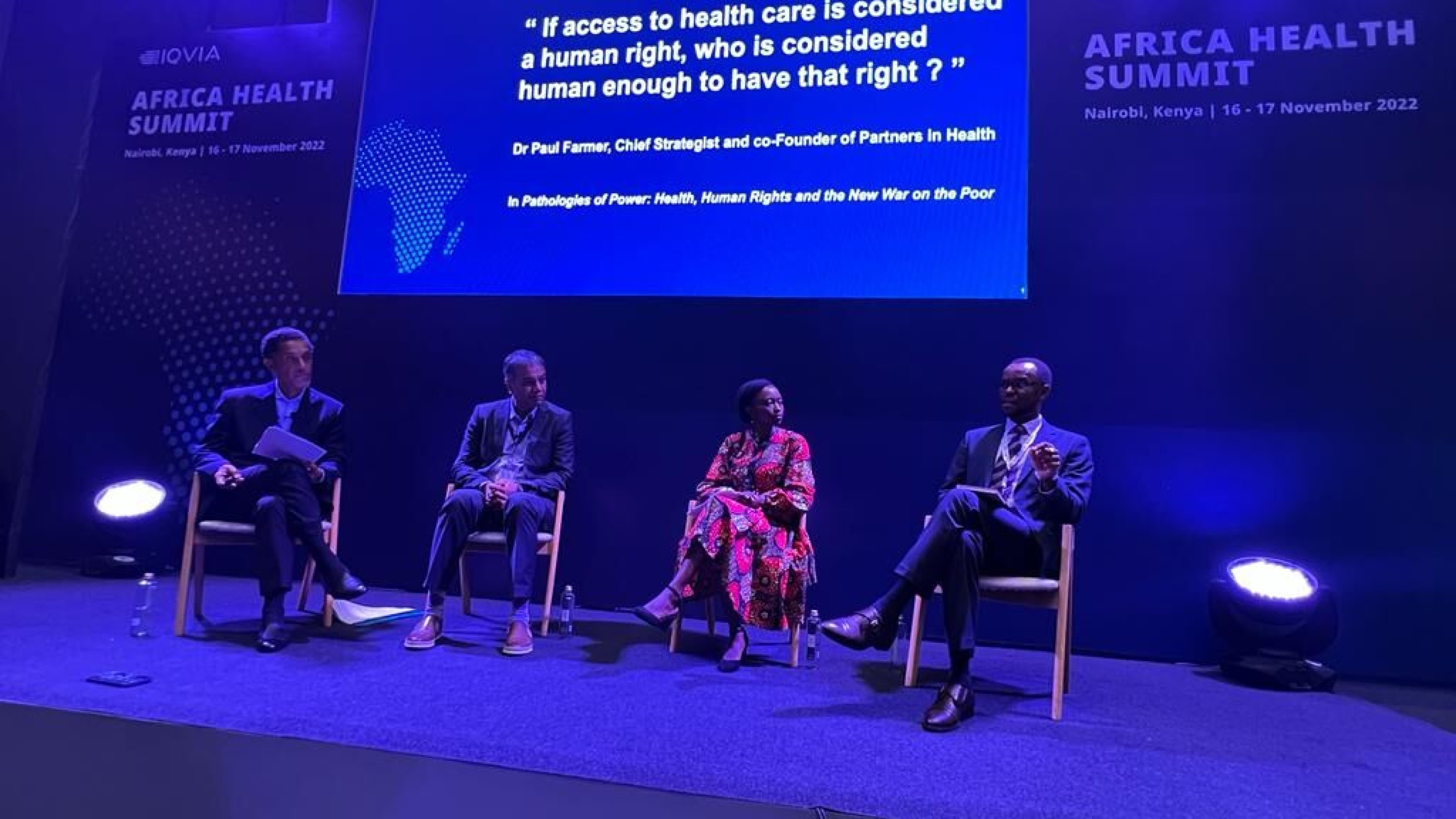 Mary Wambui Moehlmann, Engagement Lead LMIC, speaking in a panel discussion on "Improving access to health products and technology – Focus on Africa" at the IQVIA Africa Health Summit. (Nairobi, Kenya, November 2022)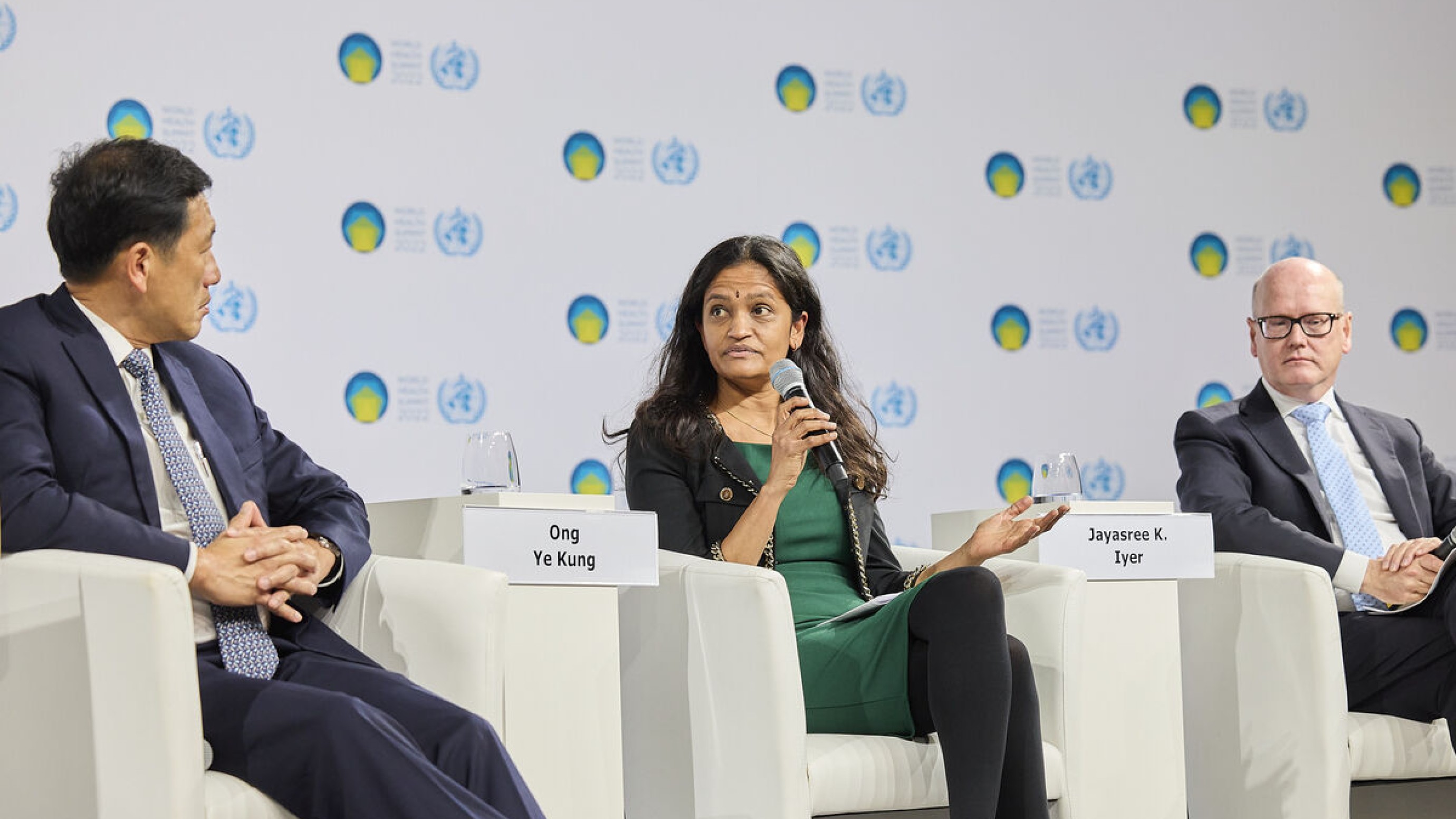 Jaysree K. Iyer, Chief Executive Officer, speaking in a panel discussion on "Game Changer: A new lens on investment in health and well-being" at the World Health Summit. (Berlin, Germany, October 2022)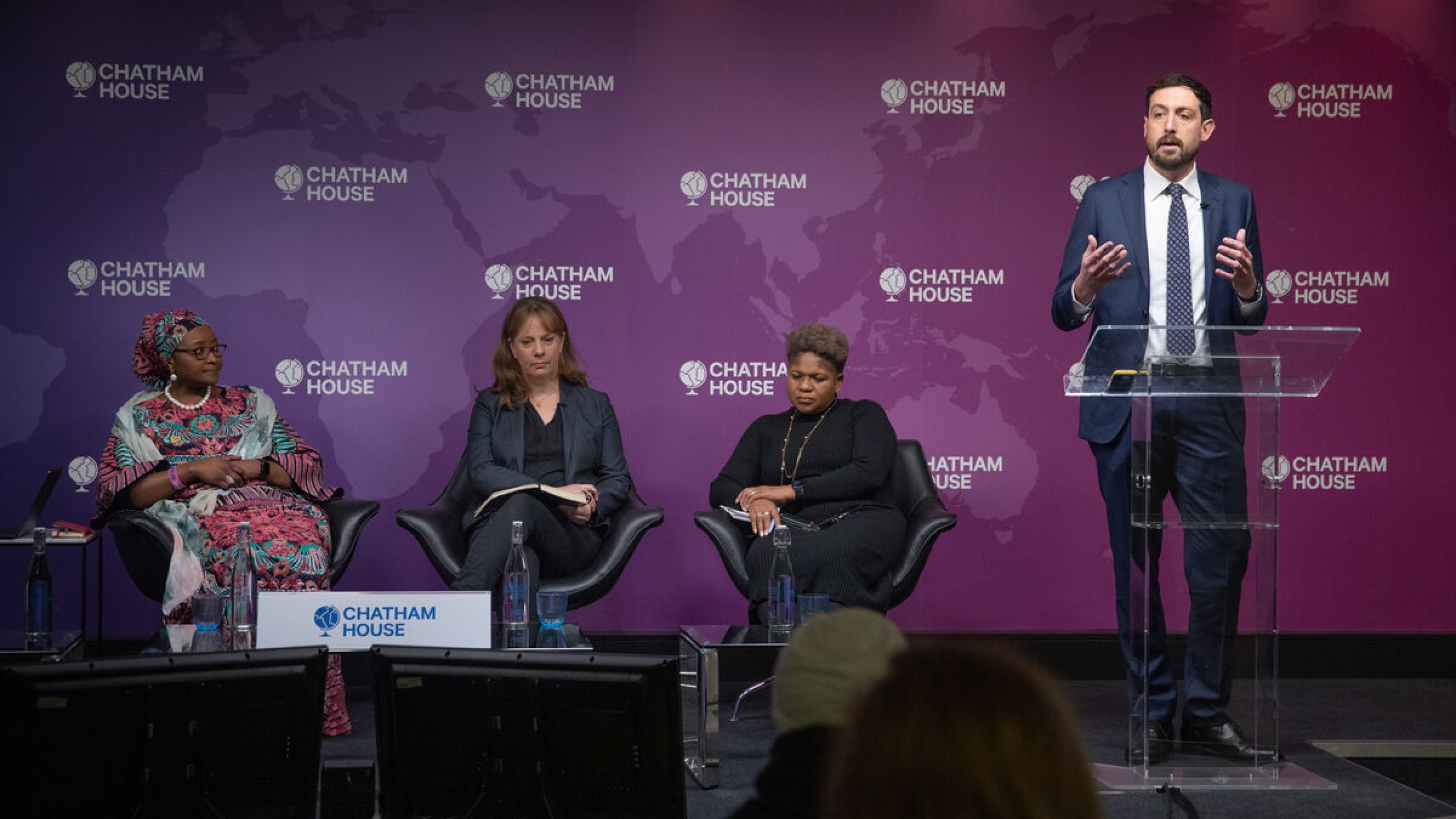 James Hazel, Research Programme Manager, presenting the findings of the 2022 Access to Medicine Index at the launch event in London. (London, United Kingdom, November 2022)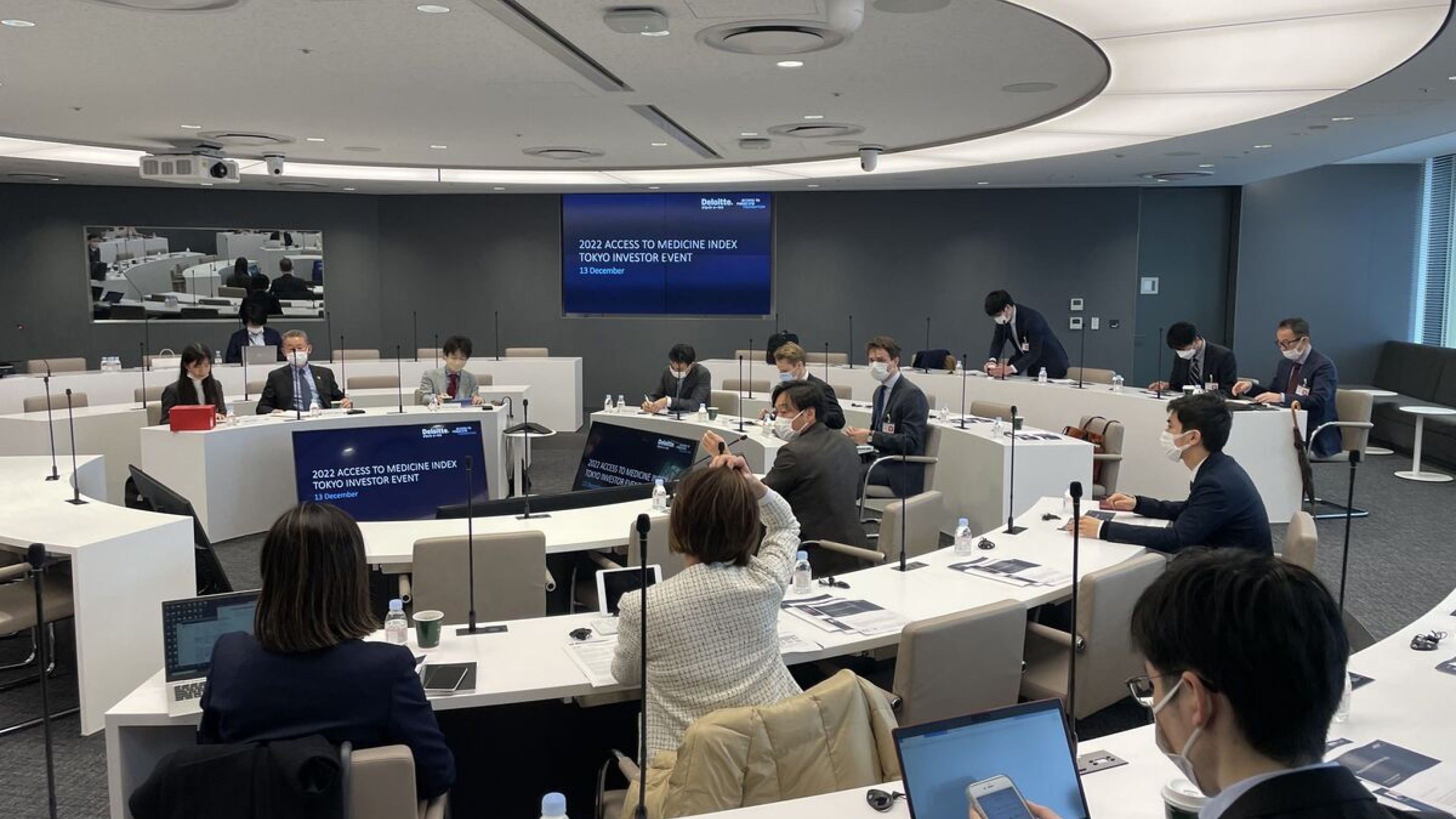 Marijn Verhoef, Director of Operations and Research, and Bram Wagner, Investor Engagement Officer, at the 2022 Access to Medicine Index investor launch event in Tokyo. The event brought together investors and company representatives from Japan to discuss the latest analysis of pharma action in access to medicine. (Tokyo, Japan, December 2022)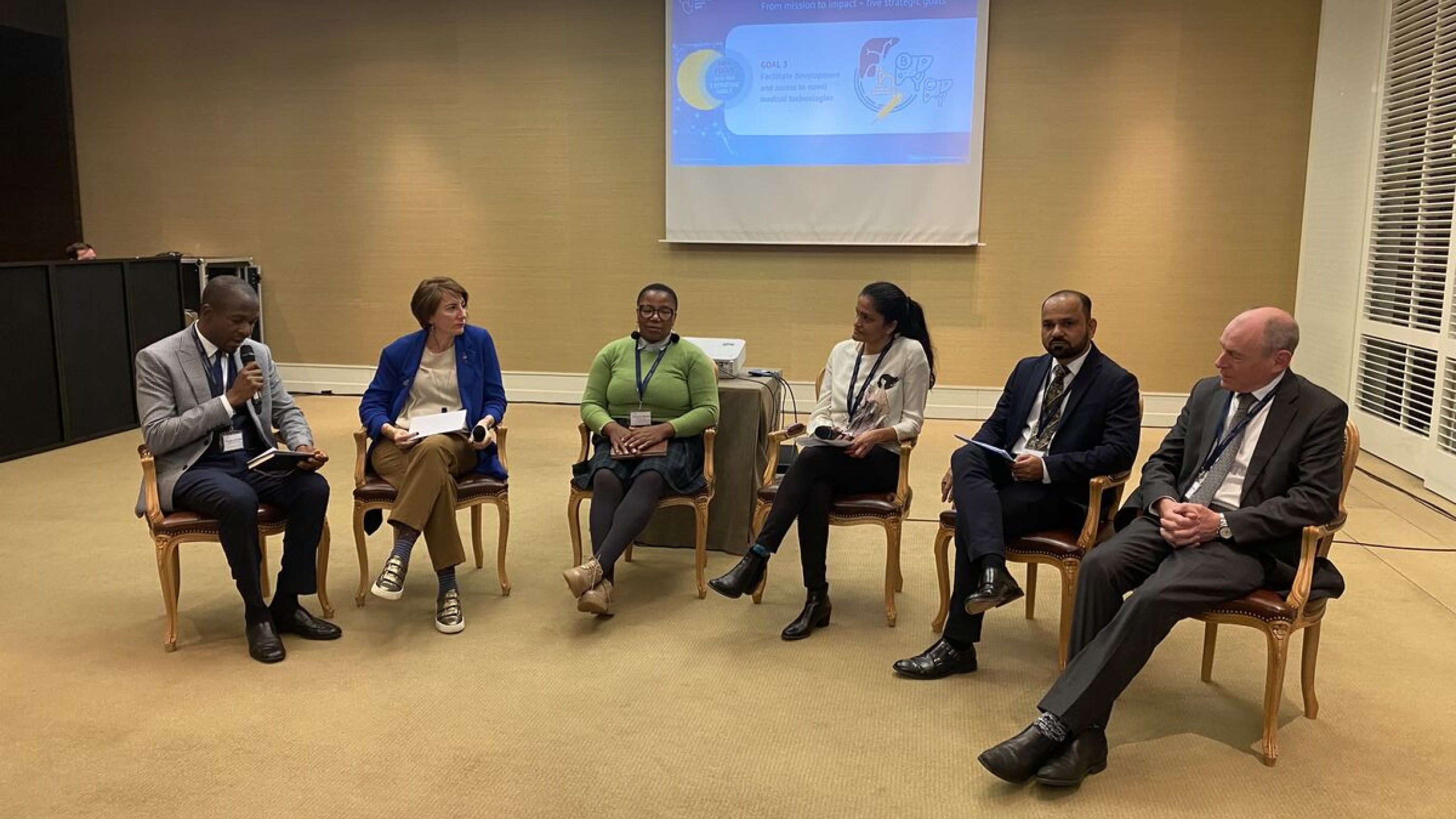 Jayasree K. Iyer, Chief Executive Officer, speaking at the Medicines Patent Pool's 2023-2025 Strategy launch event. Jayasree was a panelist in a discussion on "Goal 3: Facilitate development and access to novel medical technologies". (Geneva, Switzerland, January 2023)
We engage directly with key stakeholders
By working alongside stakeholders on systemic access challenges, we can signal where gaps exist and drive the uptake of best practices. The Access to Medicine Foundation's teams engage directly with pharmaceutical companies, with governments, policy-makers, donors and NGOs and with the investor community.
Large pharmaceutical companies, with their vast resources, portfolios and global reach, have a critical role to play in improving access to medicine. Our company engagement team spurs positive action through direct engagement with pharma companies, in the form of meetings, briefings and workshops. This includes sharing the Foundation's research results and exploring opportunities and best practices with companies' leadership and access teams.
Governments and policy-makers have the power to set enabling conditions to facilitate access. Our government engagement team liaises with governments, private foundations, multilateral organisations and non-governmental organisations working to improve global health and access to medicine. By sharing our research findings, we help policy-makers identify key opportunities for collaboration and change-making. 
Investors have an influential role regarding the direction of investee companies. Our team helps institutional investors to use the Foundation's findings and analysis to better manage risks and opportunities for pharmaceutical companies. To date, over 150 investors managing assets of more than USD 25 trillion have committed to use our data and insights. 
Our work has a wide impact
Our work has already made a significant contribution to advancing the pharmaceutical industry's engagement with access issues. Independent third-party evaluation has confirmed the validity of our three-part model for change and the effectiveness of the mechanisms we use to mobilise the healthcare industry to improve access.
Our Access to Medicine Index is the most comprehensive, long-running survey of company behaviour regarding access to medicine, and the primary benchmark of its kind. As a tool for learning and discussion, the Index helps companies understand the scope of their own activities and how to implement best practices, while stimulating healthy competition between firms to do better.
We are committed to making all our findings freely and publicly available. By openly publishing our data on company behaviour, we contribute to greater transparency in the pharmaceutical industry, empowering change from within. Meanwhile, armed with our insights, policy-makers and investors are able to make better-informed decisions about how to engage with healthcare companies for the greater good.
Our values
Independent: We maintain an impartial, neutral identity that is distinct from any one stakeholder or funders.

Credible: We provide credible information, insight and recommendations that our stakeholders can rely on.

Solution-oriented: We identify practical and realistic solutions that can lead to measurable change for people in low-and middle-income countries.

Collaborative: We engage in active discussion with a diverse range of parties to build broad consensus.