Become a catalyst
For investors
Investors have the power to influence companies to take action for global health. Armed with the Foundation's analysis and insights, investors can make informed decisions and steward investee companies towards both sustainability and prosperity. Besides providing tailored advice on access to medicine topics, we also generate opportunities for collaborative action.
Investors play a vital role in improving access to medicine 
Issues of access to medicine in low- and middle-income countries can present potentially significant business impacts for essential healthcare companies. By encouraging systematic action to improve access, investors can guide investee companies towards a more sustainable profile. This is vital for the long-term commercial success and viability of companies, as emerging markets and ESG considerations become ever more important.
At the Access to Medicine Foundation, we recognise the power of investors to spur positive progress towards global healthcare equity. Our independent research and data-driven insights provide input for investment decisions, while our investor engagement team are on hand to offer tailored advice and facilitate collaboration.
How we engage with the investor community
Our investor engagement team helps institutional investors to use the Foundation's findings and analysis to better manage risks and opportunities for essential healthcare companies. We analyse financially material topics for the industry, including how essential healthcare companies approach governance, R&D, pricing and intellectual property management. 
Through our Access to Medicine Index and Antimicrobial Resistance Benchmark, we identify best practices, evaluate company performances and assess industry trends. We regularly publish reports that cover profitable business lines, such as oncology and cardiovascular health, as well as global health priorities such as infectious diseases, including COVID-19. 
Investors use our data in various ways, including integrating findings into quantitative models and qualitative company assessments, as well as in their interactions with companies. Our team interacts regularly with investors to provide tailored advice and analysis as needed to inform investment decisions. We also help investors to engage essential healthcare companies through roundtable discussions, research launches, collective calls to action and collaborative engagements. 
Calls to action from the investor community
A number of our signatories have outlined the value they see in Access to Medicine Index and the Antimicrobial Resistance Benchmark, and why investors should engage:
It is up to the investment community to hold [pharma] companies accountable...and to challenge companies over whether they are doing enough to ensure their products are reaching as many people as possible.
Join our opportunities for collaborative action
Investors are strongest when they pool their influence. By joining the Foundation's collaborative initiatives, investors can jointly steer investee companies to do better.
SDG3 Collaborative Engagement
This unique opportunity allows investors to collectively drive pharma companies toward the achievement of the UN's Sustainable Development Goal 3: to ensure healthy lives and promote well-being for all at all ages. This long-term investor-led engagement uses the Access to Medicine Index to drive and track pharmaceutical company progress and impact on increased access to medicine in LMICs. To date, over 134 investors managing assets of more than USD 21 trillion have committed to use our data and insights. Read our investor statement here.
Investor Action on Antimicrobial Resistance
Launched in 2020 by the Access to Medicine Foundation, the FAIRR initiative, the Principles for Responsible Investment and the UK Government's Department of Health and Social Care, this initiative focuses on the role of capital markets in tackling the global threat of rising drug-resistant infections.
Who is on board?
Leading investors use the Access to Medicine Index
More than 130 institutional investors, accounting for a total of US$ 21 trillion in assets under management, use our research to aid in the investment decision-making processes.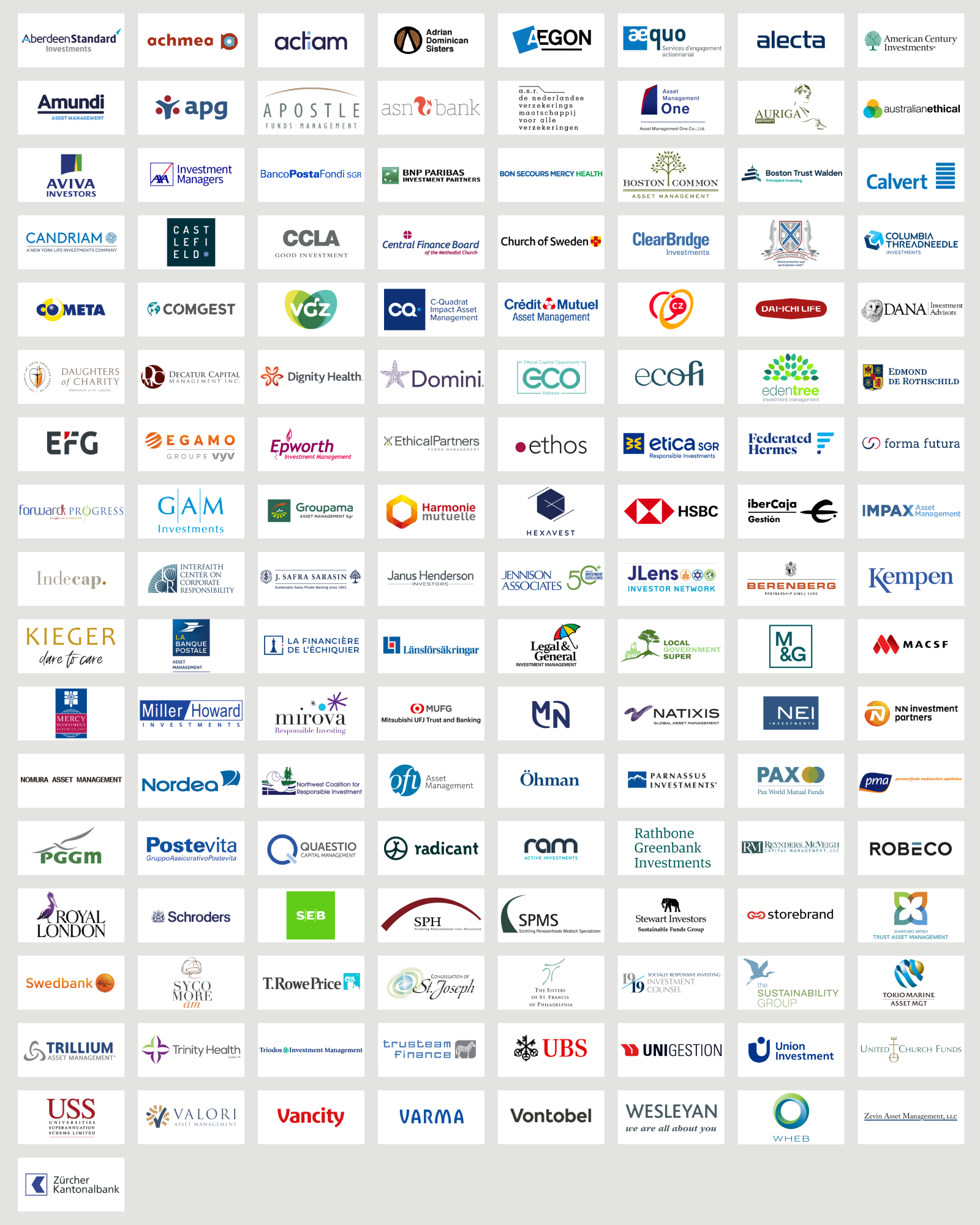 Become a signatory investor
To date, over 130 investors managing assets of more than USD 21 trillion have committed to use our data and insights. Read our investor statement here.
Signatory investors gain a whole host of benefits, including:
Direct access to our 10+ analysts who track company activities on a daily basis 

Unique analysis and insight on sector-specific ESG risks and opportunities 

Regular updates on key developments in global health

Participation in collaborative engagements that drive and track company progress

Access to investor events and opportunities for networking and knowledge-sharing

Participation in methodology development for the Access to Medicine Index and Antimicrobial Resistance Benchmark
The Foundation is committed to providing its data and analysis free of charge to all stakeholder groups, including investors.