20 January 2020
Next Access to Medicine Index to tighten focus on top access priorities for pharma
In the coming weeks, the Access to Medicine Foundation will publish its latest framework of action for pharmaceutical companies on access to medicine. It is the result of extensive stakeholder discussions held amidst international calls for sustained action to achieve the Sustainable Development Goals and Universal Health Coverage by 2030.
The Foundation has just completed one of its most intensive programmes of consensus building. Throughout 2019, its researchers spoke with more than 100 experts and organisations working to improve access to medicine. Their aim was to zero in on the most critical priorities for pharmaceutical companies on access to medicine in the coming decade.
Discussions took place during a significant year for global health – there are ten years left to achieve the SDGs and the UN has called for a Decade of Action. Further, UN member states adopted a political declaration in September 2019 on Universal Health Coverage (UHC), committing to expanding access to quality essential health services, affordable and effective medicines, vaccines and technologies, to reach an additional three billion people by 2030.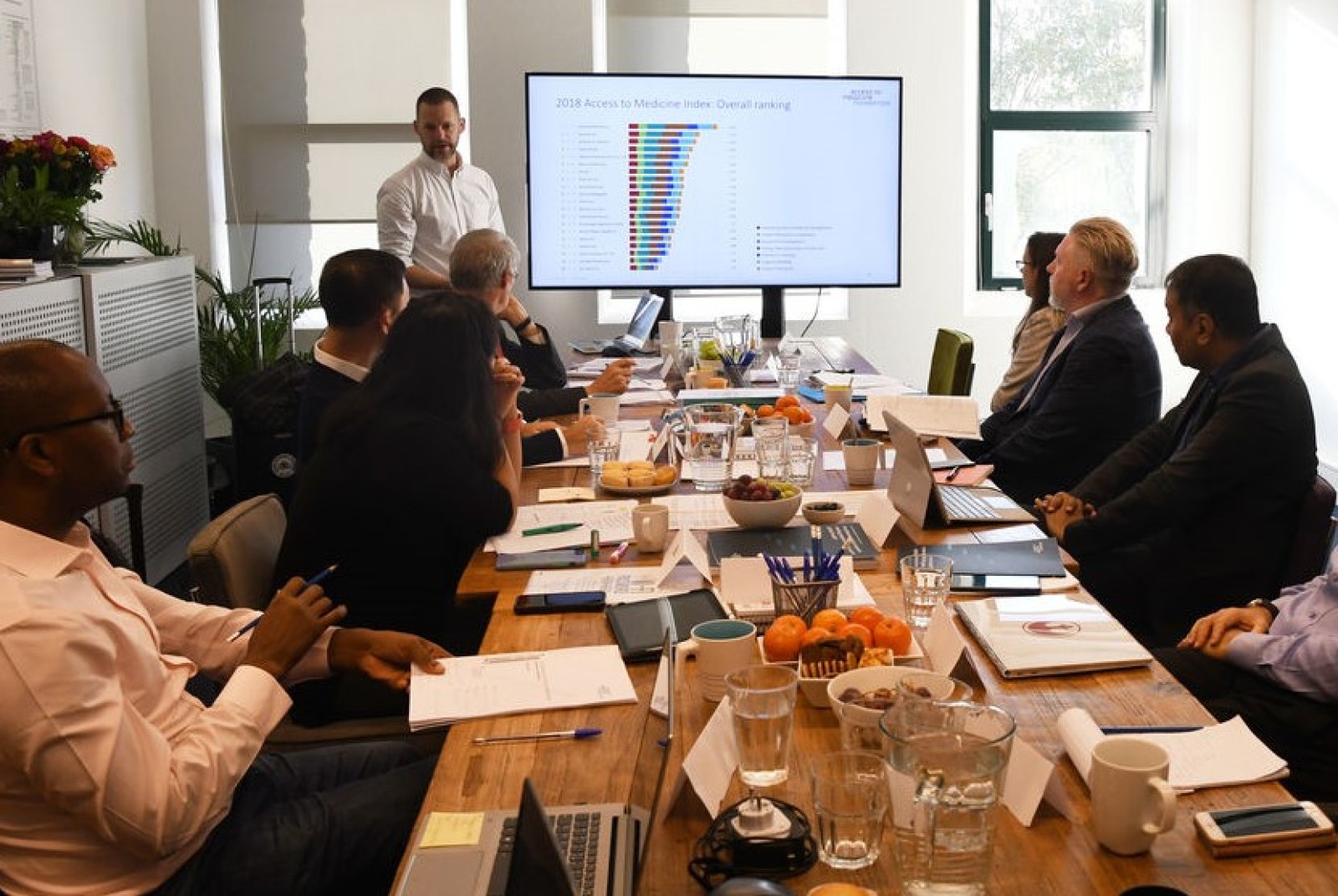 Progress toward the SDGs
To date, 118 countries have cut child mortality to less than 25 deaths per 1,000 live births. Similarly, progress is being made against neglected tropical diseases (NTDs), with the number of people requiring treatment and care for NTDs dropping from 2.03 billion to 1.58 billion between 2010 and 2017. Yet at least 50 countries face unacceptably high child mortality rates, and NTDs still affect billions of people.
Following the wide-ranging discussions, the resulting consensus has been distilled into the methodology for the next Access to Medicine Index, focusing on where pharma companies have the biggest potential and responsibility to make change. Previous methodology reviews refined the focus of the Index, increasing its emphasis on R&D and pricing. The Index methodology is reviewed every two years.
"This methodology review coincided with calls for greater action on the SDGs and towards UHC. This sense of urgency has informed the conversations we've been having with stakeholders about where pharma has the greatest role. The next Index will be tightly focused on the top priorities for pharma companies, a blueprint for pharma action in the coming decade," – Danny Edwards, Research Programme Manager for the Access to Medicine Index.
Intensive engagement
Engagement in 2019 included conversations and working sessions with representatives from global health donors, international organisations, investors, low- and middle-income country governments and regulators, NGOs, pharmaceutical companies and industry organisations, product development partnerships (PDPs), public private partnerships (PPPs) and research and academic institutions.
The starting point was the Foundation's recently published 10-year analysis of pharmaceutical company action on global health. This report found clear evidence of progress, most notably in R&D, and in how pharmaceutical companies approach access.
"Compared with ten years ago, pharmaceutical companies are taking seriously the problems people face in low- and middle-income countries when accessing healthcare. There is a long way to go to achieve universal health coverage. Step by step, this next Index methodology will illuminate the path ahead for pharma companies." Jayasree K. Iyer, Executive Director of the Access to Medicine Foundation. 
The methodology for the next Access to Medicine Index will be published in March, 2020.
The Access to Medicine Index ranks 20 of the world's largest pharmaceutical companies every two years on their actions to improve access to medicine for people living in low- and middle-income countries. In 2018, the Index covered 106 low- and middle-income countries, home to more than three-quarters of all people alive today. The companies in the 2018 Index account for approximately 70% of global pharmaceutical revenue. The Access to Medicine Index is funded by the UK and Dutch governments and the Bill & Melinda Gates Foundation.