09 June 2022
Drug makers must address access to antibiotics to help slow the superbug threat
New report sets out six case studies of drug makers that are increasing local access to antibiotics and antifungals, including through technology transfers and partnerships. People in low- and middle-income countries cannot get the antibiotics and antifungal medicines they need. This is fuelling the spread of drug resistance.
Antimicrobial resistance (AMR) is rising faster than expected – in 2019, more than 1 million people died as a result of drug-resistant infections.

Shortages of essential medicines in poorer nations leads to patients being given less effective or no treatments, which gives bacteria and fungi opportunities to develop resistance.

Six new case studies demonstrate how drug makers can make antibiotics and antifungals locally available: from Cipla, Pfizer, Sanofi, Shionogi and Viatris, in India, Ghana, Nigeria and South Africa.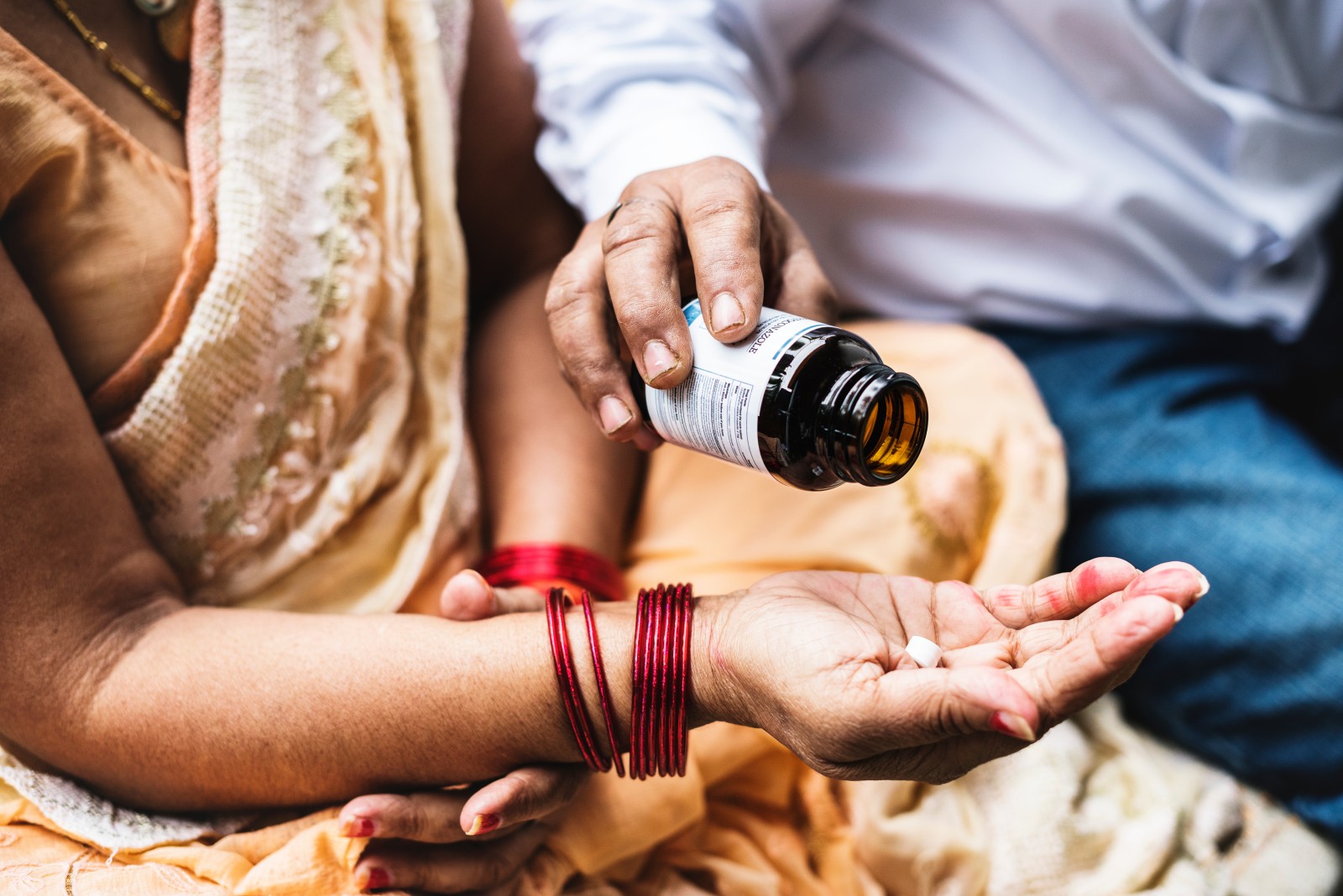 Amsterdam, the Netherlands, 9 June 2022 – COVID-19 has underscored the need to prepare for future health threats, and yet the AMR 'silent pandemic' is increasing. Worldwide, some 1.27 million people died of antibiotic-resistant infections in 2019 – significantly more than previously thought. AMR now kills more people than malaria and HIV combined. The four worst-hit regions are in sub-Saharan Africa, where people also face the biggest hurdles when accessing antibiotics.
"Our 2021 AMR benchmark report showed that even though 80% of antibiotics are off-patent, access to these medicines in low- and middle-income countries is not really improving. Our latest research shows that innovative approaches from drug makers are possible and can really make a difference to the people most at risk from resistant infections." - Jayasree K. Iyer, CEO, Access to Medicine Foundation.
Making antibiotics and antifungals accessible in low- and middle-income countries (LMICs) is particularly challenging for generic medicine manufacturers, which face thin profit margins, resource-intense registration procedures and fragile supply chains. Furthermore, there is often a mismatch of expectations that leads to a stalemate: while pharmaceutical companies expect governments to clarify demand levels and prioritise stewardship measures, governments expect  companies to first communicate which antibiotics or antifungals will be introduced into their health systems. 
Challenges can be overcome
Despite the complex challenges involved, this new study from the Access to Medicine Foundation, published today, identifies a handful of examples of pharmaceutical companies that are navigating diverse hurdles to make antibiotics and antifungals more widely available in low- and middle-income countries. These show how bottlenecks can be widened to improve local availability of specific medicines in a given territory.  
In Nigeria, for example, Sanofi and local manufacturer May & Baker have used technology transfer and partnership to produce half a million boxes annually of the off-patent broad-spectrum antibiotic metronidazole (Flagyl®) for the Nigerian market. This meets a vital need, treating intra-abdominal infections (including gastrointestinal infections), which alone accounted for around 800,000 deaths associated with AMR globally. Similarly, Cipla has responded to calls from hospitals by registering and distributing the generic reserve antibiotic colistin in India under tight stewardship controls.
Japanese company Shionogi produces and markets cefiderocol (Fetcroja®), to treat infections with limited treatment options such as complicated urinary tract infections. Recognising that it lacked the local expertise to make its antibiotic available in LMICs, the company actively sought partners to improve access, helping to prevent more than 200,000 deaths caused by drug-resistant P. aeruginosa and A. baumannii. With Viatris' flucytosine access programme in South Africa, action came due to a clear push from local specialists, even though manufacturers were not yet ready to file for registration. 
"The examples in our new study show it is possible to improve appropriate access to antibiotics in resource-poor settings. Ensuring that such initiatives , supported by excellent stewardship measures to help prevent the spread of resistant infections will require commitment and partnership from all sides. There is no time to lose. After the inequity in global access to COVID-19 vaccines, the world's poorest people must not be left at the back of the  when it comes to fighting antibiotic resistance."  – Marijn Verhoef, Director of Operations and Research, Access to Medicine Foundation .
The study highlights the broad range of tools that are available for companies to increase access to essential antibiotics and antifungals in poorer nations. These include wider product registration, technology transfers, and public-private partnerships that aim to deliver sustainable supplies. In many cases, implementing these tools requires government and multinational organisations to work alongside drug companies to overcome commercial obstacles.
How better access to antibiotics helps slow AMR
The idea that increased access to antibiotics can help fight AMR may sound paradoxical. Efforts against AMR generally focus on controlling how antibiotics are dispensed, to make sure they are only used when needed. However, medicine shortages can lead to patients being given less effective alternatives, which kills only some of the pathogens. This allows pathogens with resistance genes to survive and spread. Superbugs can emerge anywhere in the world and rapidly spread unless infection-control measures are in place. 
About the Antimicrobial Resistance Benchmark
The new study is published as part of the Antimicrobial Resistance Research Programme. It represents the longest-running independent assessment of the pharmaceutical industry's response to the rise of drug resistance. The Access to Medicine Foundation, which publishes the AMR Benchmark, is an independent non-profit organisation based in the Netherlands. Its mission is to stimulate and guide healthcare companies to do more for the people who live in low- and middle-income countries. The Foundation defines the actions pharmaceutical companies can and should be taking through a process of stakeholder consensus building, gathering the views of independent experts in global health, access to medicine and the industry. The Benchmark is funded by the UK and Dutch governments, AXA Investment Managers and Wellcome Trust.