Foundation to share insights on expanding access to insulin at ACCISS Study Meeting
Health Action International has invited the Access to Medicine Foundation to participate in its ACCISS (Addressing the Challenges and Constraints of Insulin Sources and Supply) Study Multi-stakeholder Meeting. The Meeting will provide a forum to discuss access to insulin and opportunities for action and sustainable change going forward.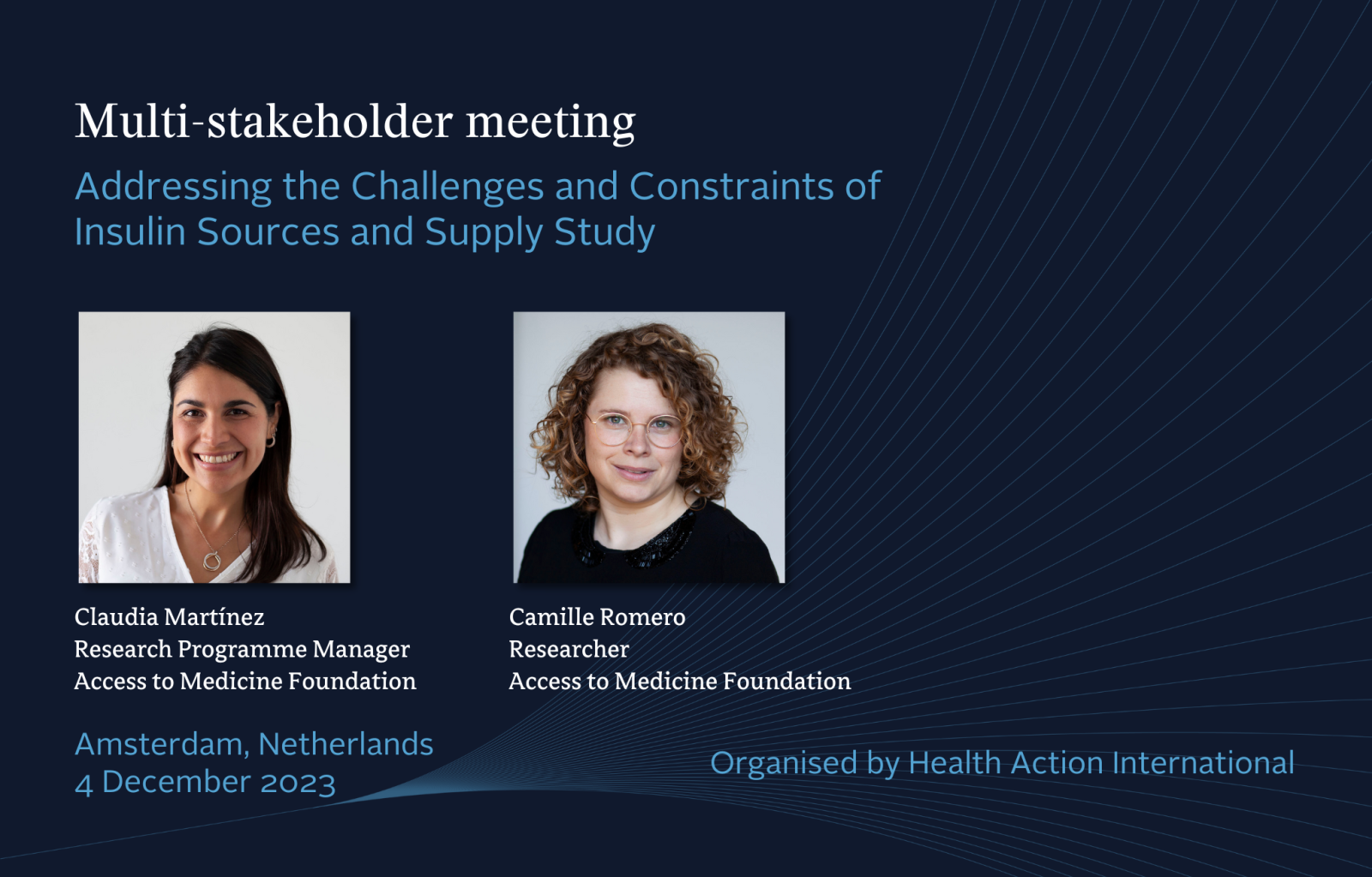 As a follow-up to its first meeting in 2017, Health Action International will be hosting its ACCISS Study Multi-Stakeholder Meeting in Amsterdam in December 2023, with crucial stakeholders in the access to diabetes care space – including representatives from national diabetes organisations, ministries of health and insulin manufacturers – in attendance.  
Representing the Access to Medicine Foundation's Diabetes Care Programme, Research Programme Manager Claudia Martínez and Researcher Camille Romero will join the Meeting as panelists for a roundtable discussion, which will focus on improving access to insulin and glucose monitoring devices. 
Drawing on the Foundation's work in diabetes care, Claudia and Camille will shed light on current efforts to expand access to insulin in low- and middle-income countries (LMICs), including strategies and initiatives that are yielding progress and what more needs to be done to address gaps. Insights from the Foundation's recent "Amsterdam Session" on diabetes care will prove especially valuable in the discussion on finding solutions for improving access to essential treatment and health commodities for insulin-dependent people living with diabetes in LMICs.  
Read more about the Foundation's work on diabetes care here.