Closing the gaps in access to diabetes care in low- and middle-income countries
On Thursday 7 July 2022, the Access to Medicine Foundation will host an in-person expert session in Amsterdam, focused on how to widen access to diabetes care in low- and middle-income countries.
Format
In-person, all-day workshop. This will be an invitation-only event held under the Chatham House Rule.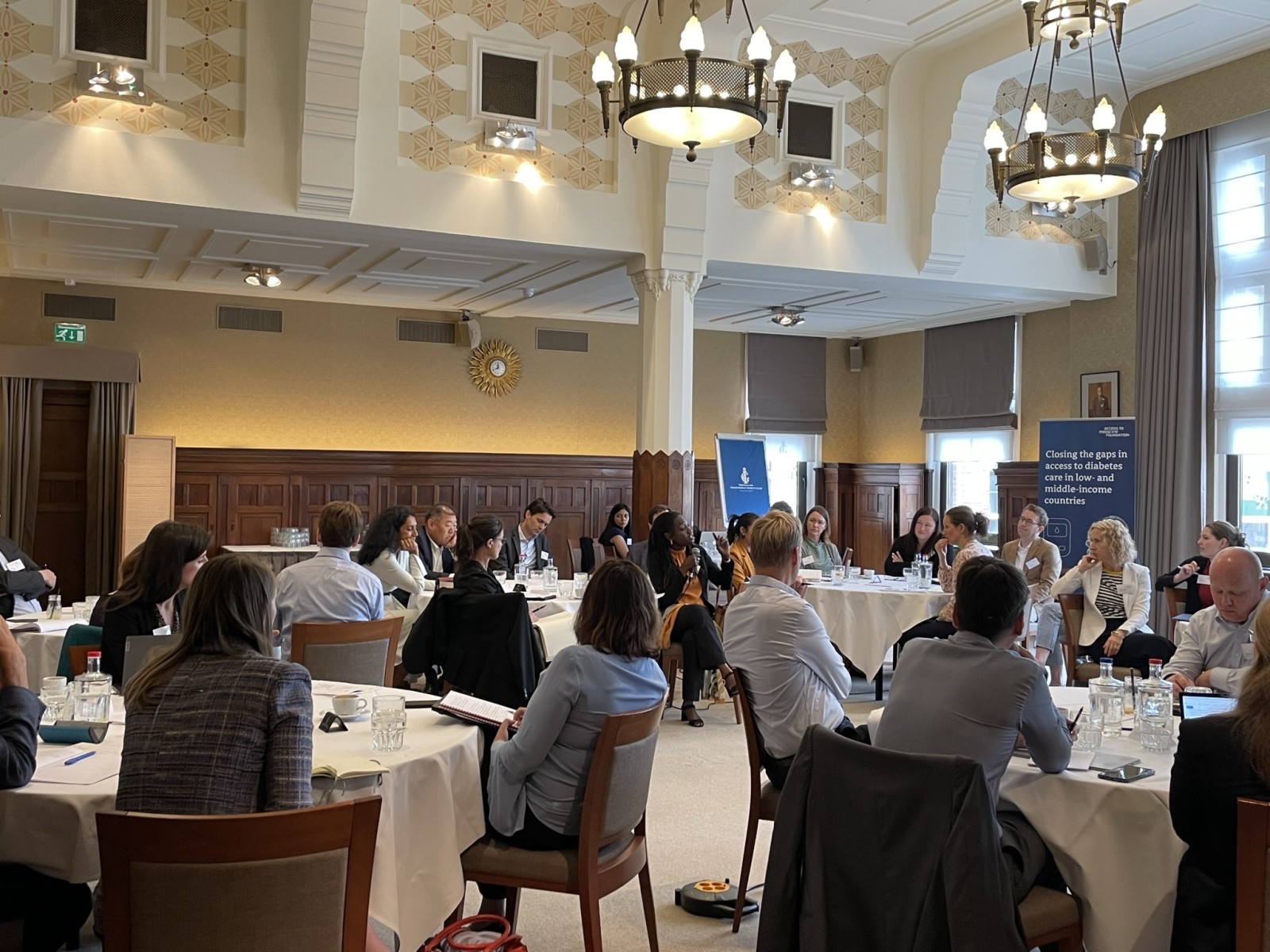 Today, more than half a billion adults around the world are living with diabetes, and this number is expected to rise dramatically over the next 20 years – especially in low-and middle-income countries (LMICs). 

Insulin is the cornerstone of diabetes treatment for all patients with type 1 diabetes and many of those with type 2. Yet, millions living in LMICs are commonly left without access to insulin, often due to poor local availability and unaffordable prices. This is often compounded by a lack of access to other essential health products for managing diabetes, such as blood glucose monitoring devices and testing strips. 
In this full-day session, expert representatives from industry, public sector partners and global health organisations will meet in Amsterdam to discuss practices and solutions for closing the gaps in access to diabetes care in LMICs for insulin-dependent diabetic patients. 
The session will explore innovative approaches to improving access to human and analogue insulins, including insulin biosimilars, and access to monitoring tools. It will provide participants with the opportunity to share key learnings and to discuss how good practices can be brought to scale to reach more patients in the coming years.
Event programme
The programme will start with an introductory presentation to set the scene for the event. This will be followed by a series of moderated thematic discussions covering key topics relating to access to diabetes care, which will begin with 'scheduled interventions' from topic experts. We will end the day with a summary of themes, take-aways and lessons learned.

Moderated discussion 1 – How to increase local availability of essential products: upscaling manufacturing and sustaining supply chain
Effective manufacturing and supply chain management is essential for expanding access to insulin and other technologies in LMICs, as well as for addressing potential interruptions to the supply chain. This session will explore strategies and examples of practices implemented by industry and global health stakeholders to ensure a continued supply of insulin in LMICs and to strengthen capacity for manufacturing and supply chain management.
Moderated discussion 2 – Expanding access in LMICs: bringing insulins and monitoring tools to all in need
This moderated discussion focuses on how industry and public sector partners can contribute to ensure equitable access to insulin and monitoring tools in LMICs. It draws on concrete examples of how organisations are working to further access to products in LMICs, and how these initiatives are being scaled up to reach more patients in the future.
Moderated discussion 3 – Ramping up health systems: promoting sustainable access to community care and health technologies
To improve the lives of people with diabetes in LMICs, access to insulin and associated technologies, such as syringes and testing equipment, need to be addressed in tandem with the strengthening of local health systems. This includes ensuring appropriate access to diagnostic tools and infrastructure, healthcare worker training, patient education, and strengthening of local communities and diabetes associations. This session will focus on how to promote sustainable access to community care and technologies, drawing on insights from industry, global health stakeholders and public health partners.