Expanding access to diabetes care for children and young people in LMICs
Cases of diabetes are surging worldwide, but many patients who require insulin do not have access to a reliable and affordable supply. Of an estimated 1.2 million young people around the world with type 1 diabetes, those in low-resource settings are less likely to have adequate access to healthcare including diagnosis and life-saving insulin.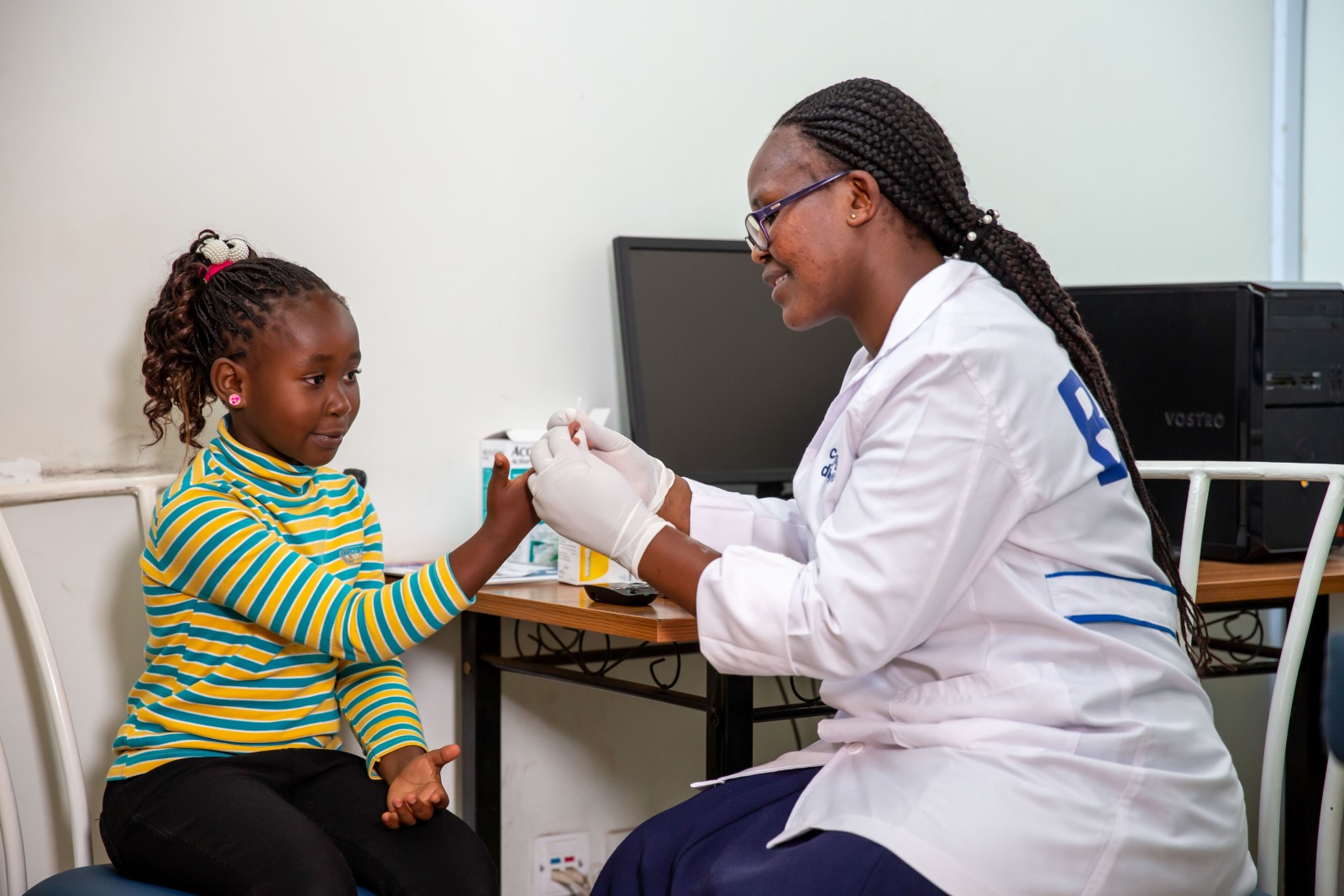 Location
Sub-Saharan Africa, South Asia and East Asia
Focus
Children and young people aged under 25 with type 1 diabetes
Action
Using partnerships to strengthen health systems and address their sustainability in low- and middle-income countries (LMICs)
Aim
To integrate type 1 diabetes care for children and young people into health systems in LMICs
Novo Nordisk, which leads the global insulin market, holding almost half of the share of the total insulin market globally in 2021, demonstrates best practice through its efforts to make provision of supplies for diabetes care more sustainable. Roche also demonstrates best practice for its supporting role in this initiative.
Changing Diabetes in Children Programme
Novo Nordisk established Changing Diabetes in Children (CDiC) in 2009 to improve access to care for children with type 1 diabetes in LMICs. Operating in 22 countries in scope of the Index, it collaborates with governments, local partners and others to raise public awareness of diabetes, strengthen healthcare capacity and increase access to human insulin through the donation of these products and other necessary commodities. Roche is also a partner in CDiC and provides commodities such as glucometers and test strips to young people enrolled in the programme. CDiC has already reached 34,000 young people in low-resource settings and aims to reach 100,000 by 2030. Since the last Index, it has expanded its geographic footprint to eight new countries.
Novo Nordisk has taken steps to address aspects of the programme's sustainability through partnerships with stakeholders like local governments and the World Diabetes Foundation. Through these partnerships Novo Nordisk is working to support integration of type 1 diabetes care for young people into national non-communicable disease responses of partnering governments. The company is also piloting a non-donation model in Ghana, Indonesia and Peru, where health insurance schemes are available that reimburse human insulin for young people with type 1 diabetes.
Novo Nordisk has also taken steps to measure and publicly disclose outcomes of its work through CDiC. The company commissioned a third-party review by University College London to assess the programme in Bangladesh and Kenya and analyse the path for insulin provision and healthcare infrastructure for diagnosis and treatment.1 In their report, researchers found indirect costs remained a substantial barrier to care and reliance on external funding and delivery in a high-turnover staffing environment created vulnerabilities for long-term sustainability. By commissioning a third-party review, Novo Nordisk demonstrates its transparent approach to measuring impact and seeking insight into future steps that need to be taken to improve the CDiC programme and promote its long-term sustainability.
Strengthening local health systems through partnerships
As companies work to achieve sustainability and integrate activities in local systems, they can find great value through partnership. The Index expects companies to continue working with international and local partners to find ways to develop sustainable models and strengthen health systems locally, and to expand this approach. This could include strengthening data registry systems, which are used by countries for purposes including diabetes surveillance, clinical management, and supporting cost estimations. It could also include incorporating long-term strategies that improve forecasting and supply. Companies should ensure that they monitor and publicly disclose the outcomes of their programmes, in order to gather valuable insights and improve future strategies for expanding access.