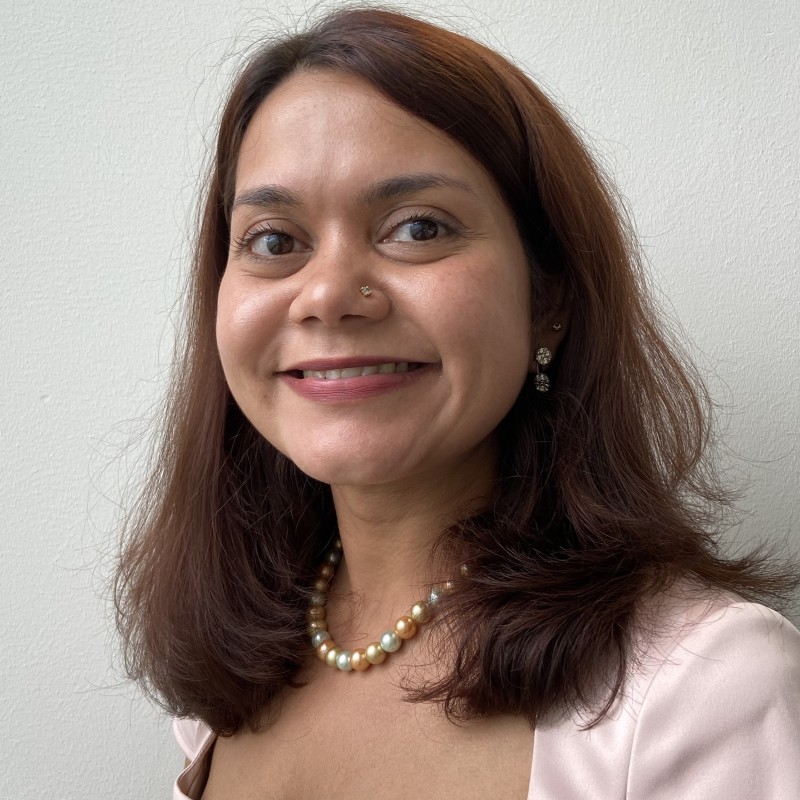 Government Engagement and Policy Manager
Sadhavi Chauhan
Sadhavi Chauhan is the Government Engagement and Policy Manager at the Access to Medicine Foundation. She is responsible for dissemination of the Foundation's research findings to a diverse range of stakeholders and identifying strategic opportunities for collaboration and change-making. Sadhavi also manages the Foundation's development strategy and its fundraising activities.
Sadhavi has over 10 years of experience as a non-profit professional. She has gained extensive experience in programme management, government and stakeholder relations, public policy, and fundraising in various global settings including in both high income countries and low- and middle-income countries, such as India, USA and Trinidad and Tobago.  Prior to joining the Foundation, Sadhavi gained valuable experience working within the global health and access space as a Project Manager for PEPFAR with the national government in Trinidad and Tobago.
Sadhavi holds a BA in Political Science from Lady Shri Ram College and an MSc in International Relations from the London School of Economics.