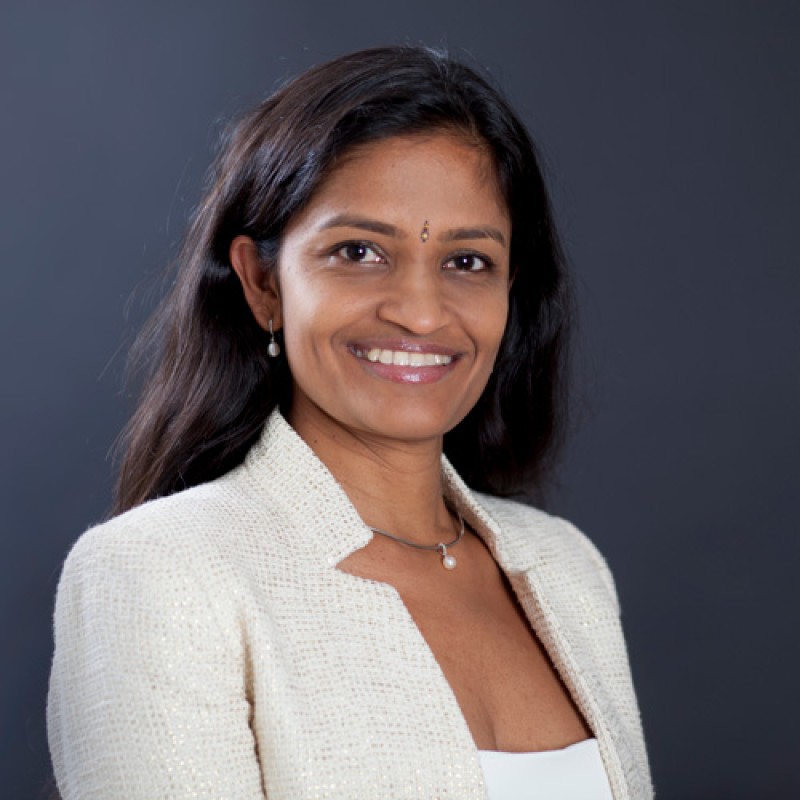 Chief Executive Officer
Jayasree K. Iyer
Jayasree K. Iyer leads the Access to Medicine Foundation. She sets the Foundation's strategy for addressing how the pharma industry can reach the 80% of people worldwide who live in low- and middle-income countries. In her discussions with global pharma leaders, she engages them on the practical proven steps they can take to develop, scale up and supply essential health products to reach more people around the world.
Jayasree's expertise lies in engaging the industry on the biggest issues in access and health, challenging companies to work within the realities of doing business to translate principles into practice. She connects the Foundation's research insights with the people, companies and global health organisations working to improve access to medicine. She addresses the core of contentious issues such as drug pricing and intellectual property (IP) management, as well as how to align the industry's research priorities with the areas of greatest need to people globally, such as the hunt for new, replacement antibiotics and the development of child-friendly medicines.  
Jayasree is regularly invited to bring the organisation's research insights and her perspective forward in top-level discussions, including at the UN, the World Economic Forum, the World Health Summit, the WHO and investor fora. She also moderates panels addressing difficult topics, using her independent expertise to take the conversation beyond the conventional positions. Her viewpoints are published in outlets including Fortune, The Lancet, and Project Syndicate, and she often speaks with global media such as the BBC, CNBC Africa, the Financial Times, STAT, the Hindu and Die Welt. In dialogues with governments, investors and industry, Jayasree mediates discussions on chronic issues in healthcare, such as drug pricing, IP management and fragile supply chains.  
Before joining the Foundation, Jayasree developed and managed a large portfolio of public-private partnerships independently between the pharmaceutical industry and its partners, totalling a budget of over €100 million. These partnerships addressed cancer, immunology and neglected tropical diseases. Jayasree is an infectious-disease scientist by training, and holds various postgraduate degrees (Masters and PhD), from Singapore and the John Hopkins School of Hygiene and Public Health.
See Jayasree on CNBC Africa
Watch Jayasree speak at Frontiers Forum 2019
Watch Jayasree speak at the 2018 World Economic Forum