19 November 2019
Out in Jan: 2nd Benchmark of pharma companies' actions on antibiotic resistance and access
The 2020 Antimicrobial Resistance Benchmark will be published in January next year. In this new report, the Access to Medicine Foundation will address unanswered questions about how the pharma industry is improving access to antibiotics and antifungals, while responding to rising rates of antimicrobial resistance (AMR).
Antibiotic resistance is estimated to kill 35,900 people in the US alone, as recently reported by the US Centers for Disease Control (CDC). In India, resistance already exceeds 70% for many widespread bacteria, including E. coli and K. pneumonia. A third of all UTIs in Britain are resistant to key antibiotics. Left unchecked, antibiotic resistance (AMR) will make surgery, cancer treatment, TB control and other areas of modern medicine more dangerous.
Yet, with pharmaceutical companies leaving the antibiotics market and few new antibiotics being developed, these medicines could become unavailable before they become ineffective. 
"To control drug resistance, pharma companies first need to stay in the game. The AMR Benchmark looks at the biggest players still making antibacterials and antifungals and addresses whether they are resilient enough for the tough market conditions." – Jayasree K. Iyer, Executive Director, Access to Medicine Foundation
What the new report will cover
The 2020 Benchmark directly compares companies on key AMR issues. For example: which pharma companies are still committed to and investing in antibacterial and antifungal markets? What are pharma companies doing to make new drugs available and affordable for poor people? What about for older but still useful and effective medicines? Are their R&D efforts targeting the biggest pathogenic AMR threats? Which pathogens are the smaller biotechs targeting compared to the big pharma companies? Have companies improved how they mitigate the risk of manufacturing waste contributing to drug resistance? What are companies doing to limit the inappropriate use of antibiotics? Are companies sharing data to support efforts to track resistance? A full overview of the metrics covered by the Benchmark is available here.

Benchmarking a cross-section of the market
The 2020 AMR Benchmark report, due to be published in January 2020, will evaluate 30 pharmaceutical companies involved in developing and supplying antibacterial and antifungal medicines and vaccines, ranging from large branded and generic medicine manufacturers to smaller biotech firms with promising compounds in clinical development.
The 30 companies have more than 1,500 antibacterial or antifungal medicines or vaccines on the market. Increasing access to these products remains a top public health priority, as many more people die from lack of access to treatment than die from resistance. Yet, without global efforts to control access, known as stewardship, resistance will continue to emerge and spread. Chatham House recently published a review of such efforts, identifying a worrying lack of progress in key stewardship areas.
Large research-based pharma companies have withdrawn from the anti-infectives space in recent years. AstraZeneca, for example, announced divestments in this area in 2016. Last year, Novartis announced in 2018 that it was stopping much of its anti-infectives R&D and Sanofi transferred its infectious diseases R&D unit to another company. 
The Benchmark looks at R&D pipelines for 18 bacteria and fungi that pose the greatest risk to human health, as identified by the WHO and by the CDC in its most recent Antibiotic Resistance Threats report.The list includes S. pneumoniae, which was responsible for 105,000 deaths in children under five in India in 2010. Gonorrhoea is also included, which infect 87 million people worldwide, with a highly resistant strain now confirmed in the UK. There is one fungus in scope: Candida, including the resistant strain Candida auris. According to the CDC, 30-60% of those infected with C. auris die. The  Benchmark's pipeline analysis complements Pew Charitable Trust's recent research, including vaccines and antifungals. 

2018 Benchmark published at the WEF
The AMR Benchmark was first published in 2018 at the Annual Meeting of the World Economic Forum in Davos. This first independent report into the pharma industry and AMR found room for all companies to improve, as well as evidence of good practice. The 2018 key findings identified low levels of access and stewardship planning for important antibiotics moving through R&D pipelines, as well as moves by pharmaceutical companies to remove sales agents' incentives to oversell antibiotics.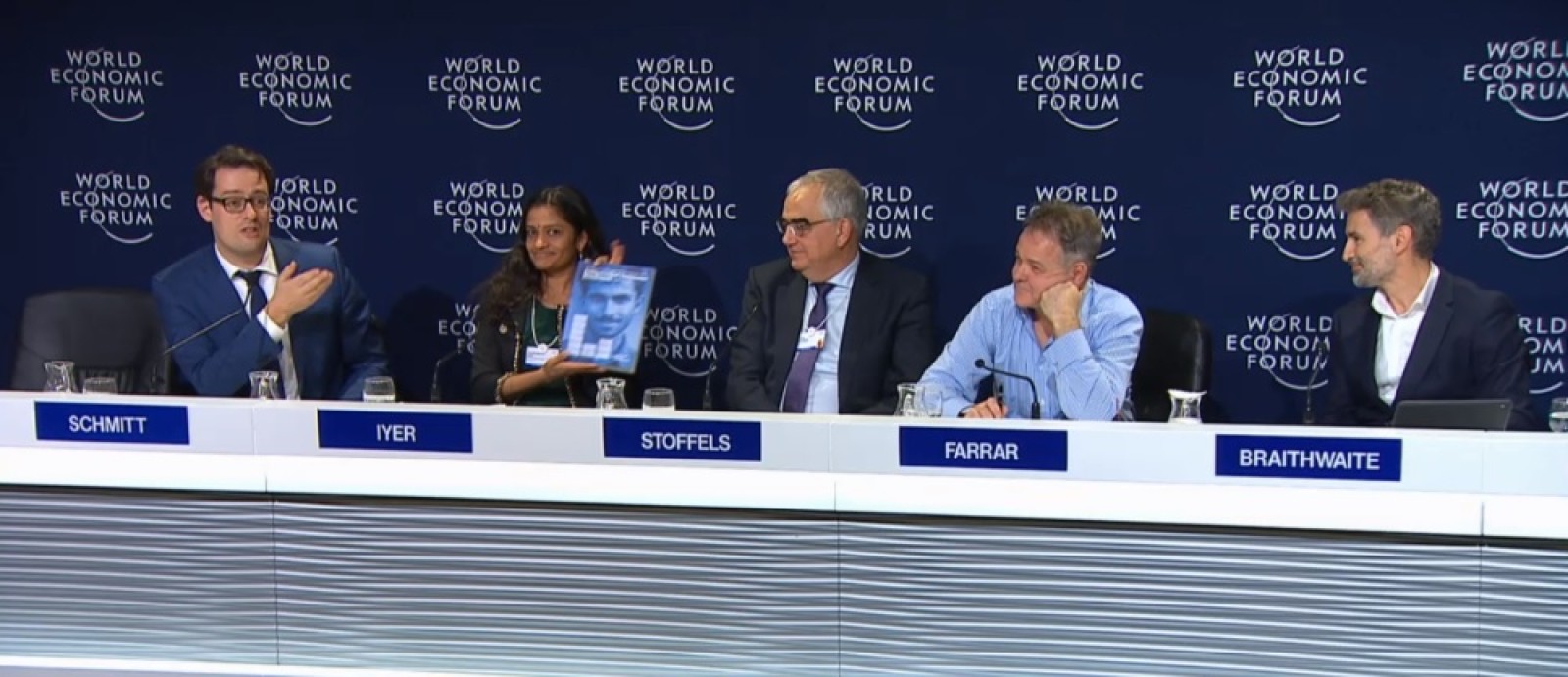 Methodology based on expert consensus 
You can find the full details to the Benchmark's methodology here. It was developed in 2018 by the Foundation's research team in consultation with a wide range of stakeholders and experts working in AMR: including from CARB-X (the Combating Antibiotic Resistant Bacteria Accelerator), the Center for Disease Dynamics Economics & Policy, Chatham House, the DRIVE-AB accelerator project, the Global Antibiotic Research and Development Partnership, the Global Antibiotic Resistance Partnership, Pew Charitable Trusts, the UK and Dutch governments, the UK Review on AMR and the World Health Organization, as well as the AMR Industry Alliance, individual pharmaceutical companies and investors.
Strategic guidance was provided by an Expert Committee of specialists in AMR. The resulting methodology will be used to evaluate pharma companies in three areas: Research & Development; Responsible Manufacturing; and Appropriate Access & Stewardship.

The full 2020 AMR Benchmark report will be published by the Access to Medicine Foundation on its website in January 2020.