22 September 2021
New Index methodology: capacity to track progress prioritised for 2022
The Methodology Report for the next Access to Medicine Index is now online. It sets out the metrics the Access to Medicine Foundation will use in 2022 to assess 20 of the world's largest pharmaceutical companies on access to medicine. This next Index will have a greater capacity to track how companies reach vulnerable populations in low- and middle-income countries.
Continuity between Index methodologies will enable an analysis of longer-term change.

More weight is given to how companies measure concrete, tangible outcomes of their initiatives.

Algeria and Venezuela join the countries in scope for analysis. Osteosarcoma and thalassemia are newly added to the disease scope.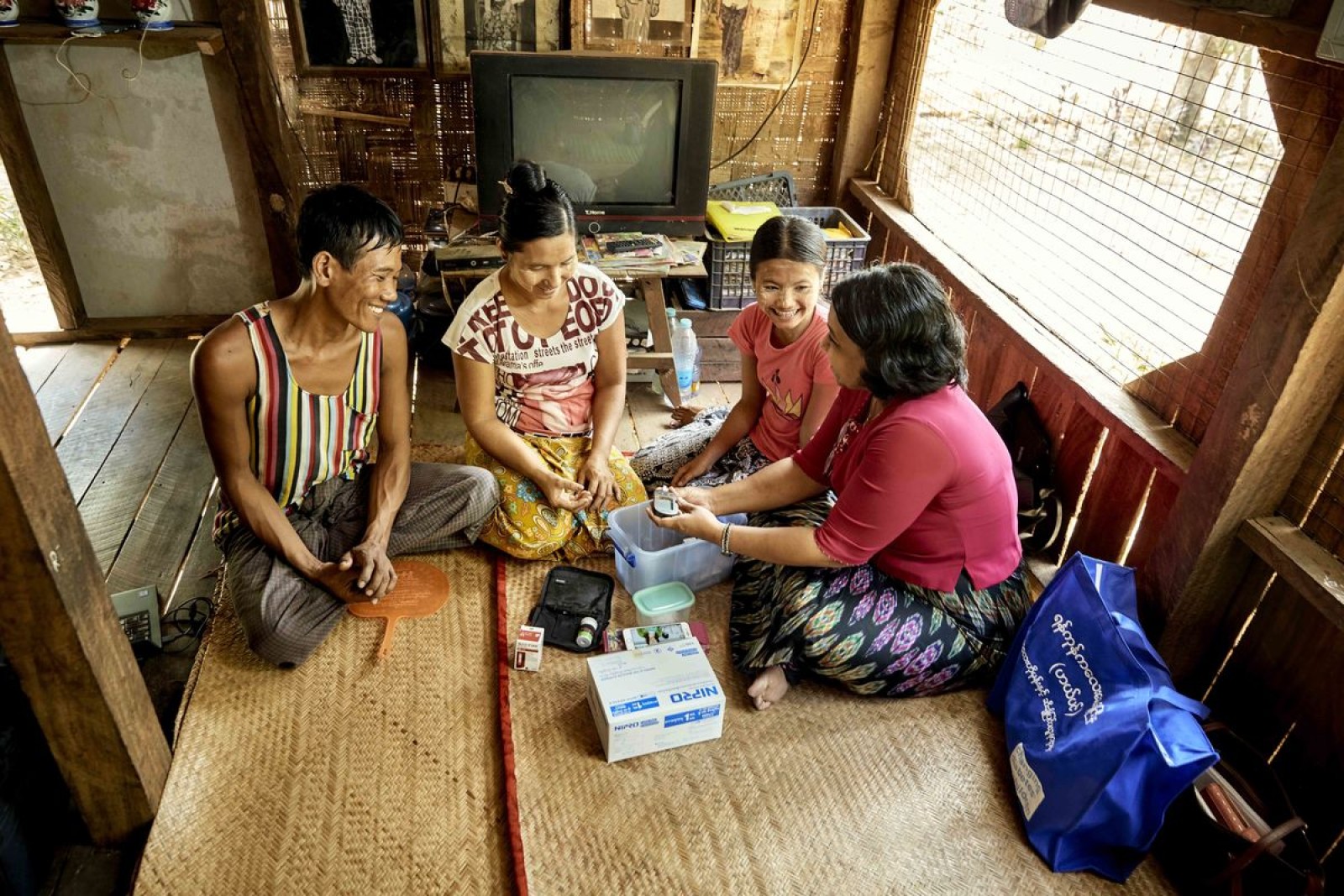 The Access to Medicine Foundation has released the methodology for the next Access to Medicine Index. It builds on the foundation of the previous Index's methodology, facilitating clear comparisons with previous data and information, and enabling an analysis of longer-term change.

"The pandemic has created a greater awareness of unequal access to healthcare and health products faced by people all over the world. These chronic issues will never go away if we do not harness this momentum – and act now. The next Index will show whether the pharma industry is succeeding." Jayasree K. Iyer, Executive Director, Access to Medicine Foundation 

The Index will show where pharma companies are making progress toward the UN's Sustainable Development Goals (SDGs) and the aim of university health coverage by improving in R&D and product delivery, as well as in good governance and compliance – and it will pinpoint where more remains to be done.  
With the clock already ticking on a "decade of action" towards those goals, the COVID-19 pandemic is demonstrating in real time how access to medicine can be achieved – or blocked. The tough lessons from the pandemic should provide a wake-up call for changing the way healthcare is delivered. Yet there is a clear risk that the world could soon return to 'business as usual' when it comes to delivering access to medicine. 
"With many life-saving medical commodities being researched and developed in high-income markets, including COVID-19 vaccines, Africa is often overlooked. Free market demand and supply principles will not work on their own without an equitable access dimension. The next Access to Medicine Index will be important in tracking how and where pharmaceutical companies live up to their commitments, as well as encouraging them to do better – in equitable access to vaccines and beyond." Dr Githinji Gitahi, Group Chief Executive Officer, Amref Health Africa, and member of the Expert Review Committee for the Index. 
Eighth assessment of pharma action
This will be the eighth edition of the Access to Medicine Index, which is the longest-running assessment of the pharmaceutical industry's actions to improve access to medicine in low- and middle-income countries (LMICs). The Index is funded by the the UK Foreign, Commonwealth and Development Office (FCDO), the Dutch Ministry of Foreign Affairs, the Bill & Melinda Gates Foundation, Wellcome Trust and AXA Investment Managers. The 2021 Index was topped by GSK, closely followed by Novartis, Johnson & Johnson and Pfizer.  As set out in the Methodology Report, the same 20 major pharmaceutical companies remain in scope as in 2021, as do the majority of the metrics used to assess and rank their performance when it comes to improving access to medicine for people living in low- and middle-income countries. 
A handful of specific refinements have been made for the 2022 Index. There will be an increased weighting on Research & Development rather than Governance of Access. This puts greater focus on indicators that measure outcomes, rather than those which measure polices and processes, and will provide a clearer picture of whether medicines, vaccines and diagnostics are reaching the people who need them most. 
What the next Index will measure 
The 2022 Access to Medicine Index will assess 20 of the world's largest pharmaceutical companies in relation to 108 countries, including two countries newly in scope: Algeria and Venezuela.  It will look at 83 diseases, conditions and pathogens, which have been identified as the most critical priorities. Since the previous Index, osteosarcoma and thalassemia have also come under consideration, based on stakeholder consensus and the disproportionate burden of these diseases in countries in scope.  Compared to the previous Index, the number of indicators has decreased from 33 to 31, which are spread across three Technical Areas: Governance of Access, Research & Development, and Product Delivery. The Index will modify the weighting of its three Technical Areas, decreasing the weighting of Governance of Access to 15% (from 20%) and increasing Research & Development to 30% (from 25%). 
"Building on the comprehensive review conducted last cycle, the continuity of the 2022 methodology provides an opportunity to place emerging developments within the context of long-term trends. With a sharpened focus on outcomes, the next Index will track the uptake of best practice by the pharmaceutical industry in low- and middle-income countries, to assess how far the coverage of access strategies has expanded across products and populations." James Hazel, Research Programme Manager for the Access to Medicine Index. 
The Access to Medicine Foundation is now beginning the process of data collection, verification, scoring and analysis for the 2022 Index.
At a glance: analytical scopes for 2022
20 COMPANIES
20 of the world's largest research-based pharmaceutical companies, selected based on a combination of market capitalisation and relevance of pipeline and portfolio for access to medicine
83 DISEASES
23 Communicable Diseases
18 Non-Communicable Diseases
20 Neglected Tropical Diseases
10 Maternal & Neonatal Health Conditions
12 Priority Pathogens
108 COUNTRIES
All low-income and lower-middle income countries
All countries with low or medium human development
All high-development countries with a high inequality adjusted HDI ratio
All Least Developed Countries
8 PRODUCT TYPES
Medicines, microbicides, preventive vaccines, therapeutic vaccines, vector control products, platform technologies, diagnostics, contraceptive methods and devices
About the Access to Medicine Foundation 
The Access to Medicine Foundation is an independent non-profit organisation based in the Netherlands, which analyses how the world's largest pharmaceutical companies are addressing access to medicine. Its mission is to stimulate and guide pharmaceutical companies to do more for the people who live in low- and middle-income countries. The Foundation defines the actions pharmaceutical companies can and should be taking through a process of stakeholder consensus building, gathering the views of independent experts in global health, access to medicine and the industry. The Foundation is funded by the UK and Dutch governments, the Bill & Melinda Gates Foundation, Wellcome Trust and AXA Investment Managers.