24 February 2022
As the pandemic passes, has progress been made on access to medical oxygen?
As the world moves forward from the pandemic, an integrated solution is still needed to address chronic problems with medical oxygen supply that predate the COVID-19 shortages and stockouts.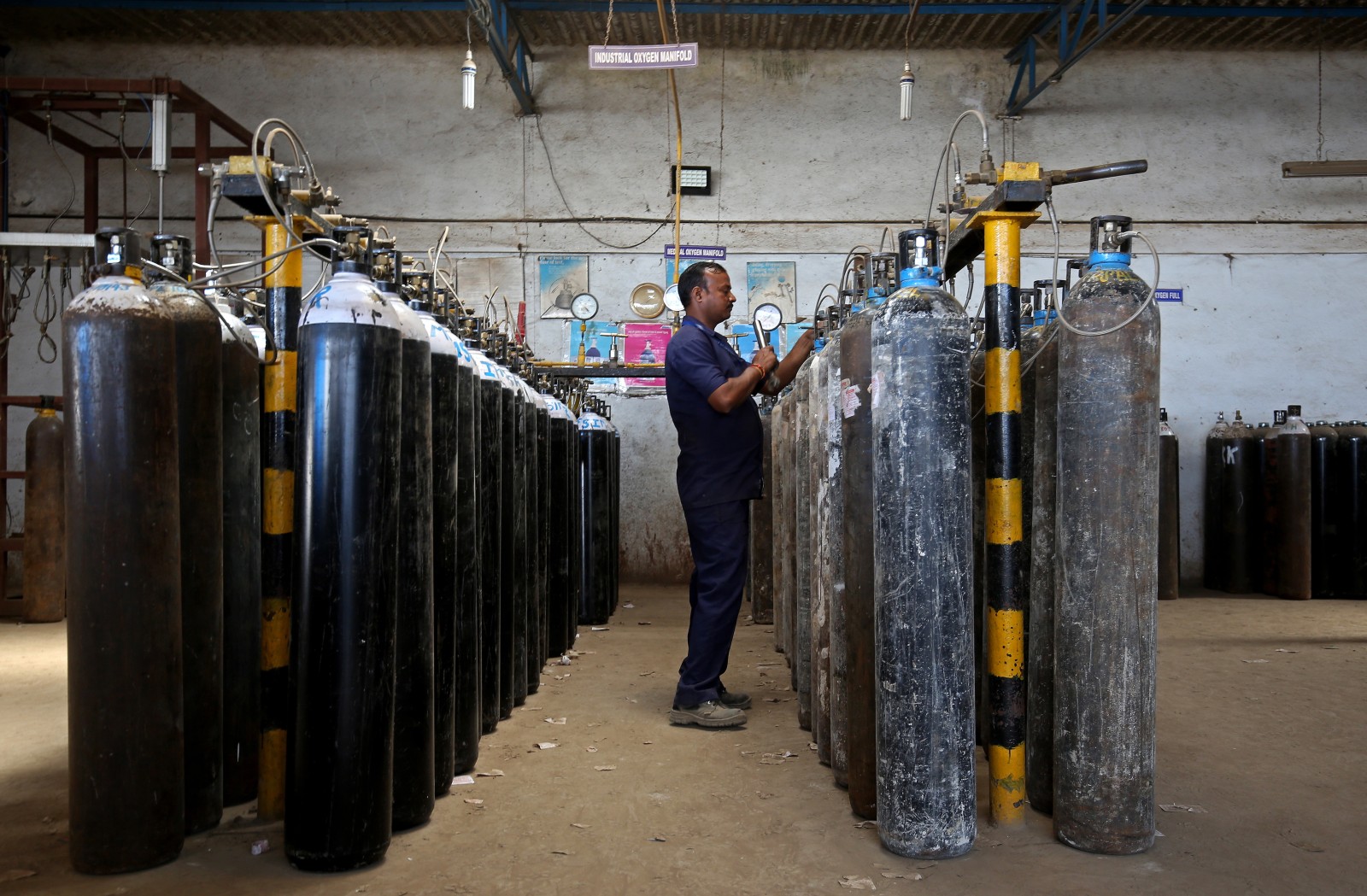 The COVID-19 pandemic has laid bare a chronic crisis in the world's medical oxygen supply that was already causing problems before COVID-19 cases surged the globe. Oxygen is vital for treating many other deadly conditions, such as pneumonia - which claims the life of a child every 39 seconds - as well as being an essential treatment for women experiencing complications during childbirth.
The medical oxygen supply crisis should have been tackled long ago, yet still needs to be addressed as a matter of urgency. Many low- and middle-income countries have faced horrific shortages, resulting in unnecessary patient deaths and huge bills for families forced to purchase costly cylinders on the private market for unwell relatives.

There are several challenges to improving access to medical oxygen in low- and middle-income countries, including market concentration, with the biggest three companies responsible for 69% of the global industrial gas market. Access is also hampered by a fragmented supply chain, involving complicated logistics and distribution networks, which can make supplies unaffordable.
Access is hampered by a fragmented supply chain and complicated logistics, which can make oxygen unaffordable.
Multi-stakeholder efforts to combat the medical oxygen crisis
From the outset of the pandemic, the Foundation has supported multi-stakeholder efforts to address the acute medical oxygen crisis and help identify critical opportunities to increase access in low- and middle-income countries. 

In February of 2021, the Foundation joined the newly established ACT-A COVID-19 Oxygen Emergency Taskforce. Now one year old, the Taskforce was launched to provide fast relief to low- and middle-income countries with pandemic-related medical oxygen shortages. 
Supported by Unitaid, the Wellcome Trust, the World Health Organisation and its Biomedical Consortium, UNICEF, UNOPS, The Global Fund, the World Bank, USAID, CHAI, PATH, Save the Children, the Bill & Melinda Gates Foundation and the Every Breath Counts Coalition, the Taskforce has reached numerous milestones in the last year. These include assessing acute needs, supporting funding requests, procuring oxygen and increasing access, amongst others. 
In line with the Taskforce's goals, the Foundation co-hosted a series of Access to Medical Oxygen Roundtables, which brought together industry, investors and global health organisations in an unprecedented forum to build a concrete framework for action. 

The Foundation also co-hosted a special briefing for the G20 UN Missions and coordinated a COVID-19-centred investor statement, signed by over 150 investors, calling for fair and equitable access to COVID-19 vaccines and treatments, including medical oxygen. Read more about how the Foundation is moving the medical gas industry here. 

Incentivising medical oxygen market leaders to play their part
An integrated solution is necessary to address the chronic issues within the medical oxygen supply in order to save millions of lives in the long term. 
Leading manufacturers of medical gases have a vital role to play in providing sustainable supplies to health centres globally, and therefore have a duty to invest in capacity to ensure improved access. The medical oxygen supply chain involves many distributors, but six manufacturers – including three market leaders – dominate the market. 
Fixing the problem requires leadership from the companies that dominate the industry. 
Medical oxygen will remain a strategic focus for the Foundation as we continue to address shortages of this essential healthcare product and work to mobilise the big players in the industry. In the coming years, following the new Strategic Direction for 2022-2026, the Foundation will expand its tried-and-tested approach to mobilise the pharmaceutical industry to include more essential healthcare sectors, of which medical oxygen is one.
There are four key areas where medical gas companies play a role in ensuring access to medicine and where the Foundation will focus its efforts:

Prioritise and invest in access
Prioritising and investing in access, which includes ensuring delivery of medical oxygen to a broad array of countries and delivering required additional materials (e.g. cylinders). 
Rapid emergency response
Responding adequately to emergencies, engaging with multilateral organisations to expand access and committing to bilateral agreements. 
Sustainable access approaches
Engaging in sustainable access approaches for health systems, developing long-term contracts and enabling affordability within hospital and care settings. 
Strengthen supply chains
Strengthening sustainable supply, which includes improving delivery mechanisms as well as capacity building in collaboration with local partners and governments.
The work has already started, but as the pandemic passes and chronic issues with medical oxygen supply persist, more needs to be done.