Jayasree K. Iyer to speak at the World Economic Forum Annual Meeting 2022 on strengthening health systems and mitigating future shocks
Taking place in Davos, Switzerland, the World Economic Forum (WEF) Annual Meeting 2022 brings together over 2,000 global leaders and experts to discuss urgent humanitarian and security challenges and to plan for long-standing economic, environmental and societal priorities. In a panel session, Access to Medicine Foundation's CEO, Jayasree K. Iyer, will speak about strengthening health systems in the face of global crises.
Jayasree will join the panel 'Future-proofing Health Systems' -  a critical topic against the backdrop of the COVID-19 pandemic and geopolitical conflicts. She will be joined by leaders from the private and public sector, including: 
Moderator
Nzinga Qunta, Anchor, South African Broadcasting Corp. (SABC)
Panelists
Leif Johansson, Chairman of the Board, AstraZeneca, Sweden
Catherine Russell, Executive Director, UNICEF, New York
Y S Jaganmohan Reddy, Chief Minister of Andhra Pradesh, India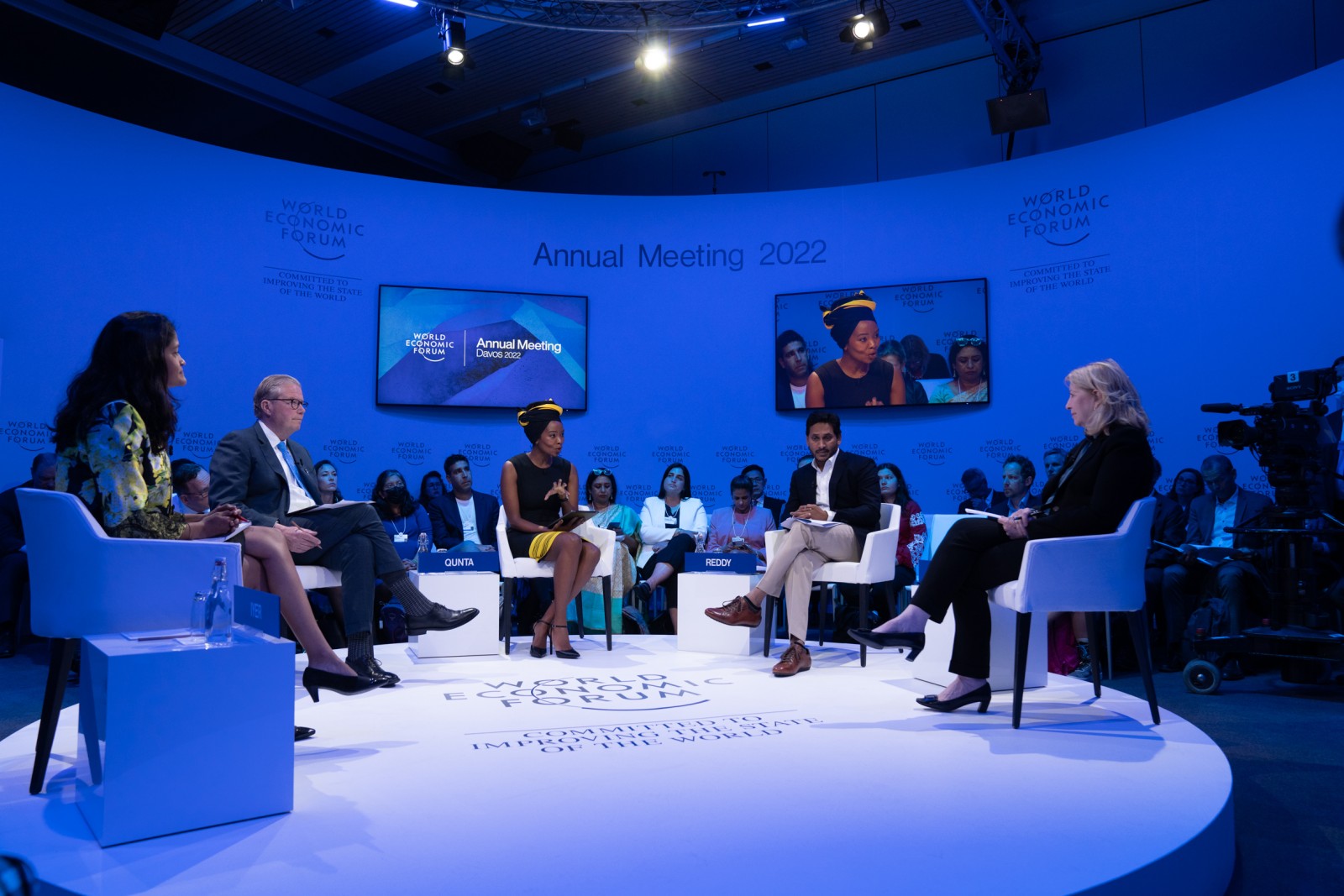 Jayasree will bring her expertise on what industry leaders can do to support global health resiliency. "Over the past two years, we have witnessed just how worryingly fragile and fragmented our current healthcare systems are, and how vulnerable to disruption," Jayasree K. Iyer writes in "How to strengthen healthcare systems against future shocks," an article published as part of the WEF Davos Agenda virtual summit in January 2022. 
"A system is only as strong as its weakest point, and currently, our global healthcare system's weakest point is access to medicine," she states. "In order to change healthcare systems on the vast scale required, we must take a multidimensional, collaborative approach." 
Healthcare systems are complex and interconnected, and it is only by looking at the weak spots – and mobilising a diverse group of healthcare companies to take decisive action – that we can strengthen the system as a whole. This is the approach the Access to Medicine Foundation is taking with our new Strategic Direction for 2022-2026. 
Read the full article "How to strengthen healthcare systems against future shocks" by Jayasree K. Iyer for the WEF Davos Agenda virtual summit 2022 here. 
In addition to this main panel session, Jayasree will also speak at other invitation-only events throughout the Annual Meeting, including: 
A roundtable discussion on sustainable investment in female entrepreneurship in healthcare in low- and middle-income countries, co-hosted by the Center for Global Health and Development and the Access to Medicine Foundation. 

A panel discussion on lessons learned on access to medicine from the COVID-19 pandemic, hosted by the WHO Foundation.  


 A panel discussion on unlocking women's leadership in healthcare, hosted by Unlocking Eve
Find out more about the agenda and topics of WEF Annual Meeting 2022 here.