Foundation to speak at Reproductive Health Supplies Coalition event in Ghana
Access to Medicine Foundation Government Engagement Officer, Anne Charlotte Douard, will attend the 2023 General Membership Meeting of the Reproductive Health Supplies Coalition. She joins a panel session at the event and will attend various other sessions to share the Foundation's work.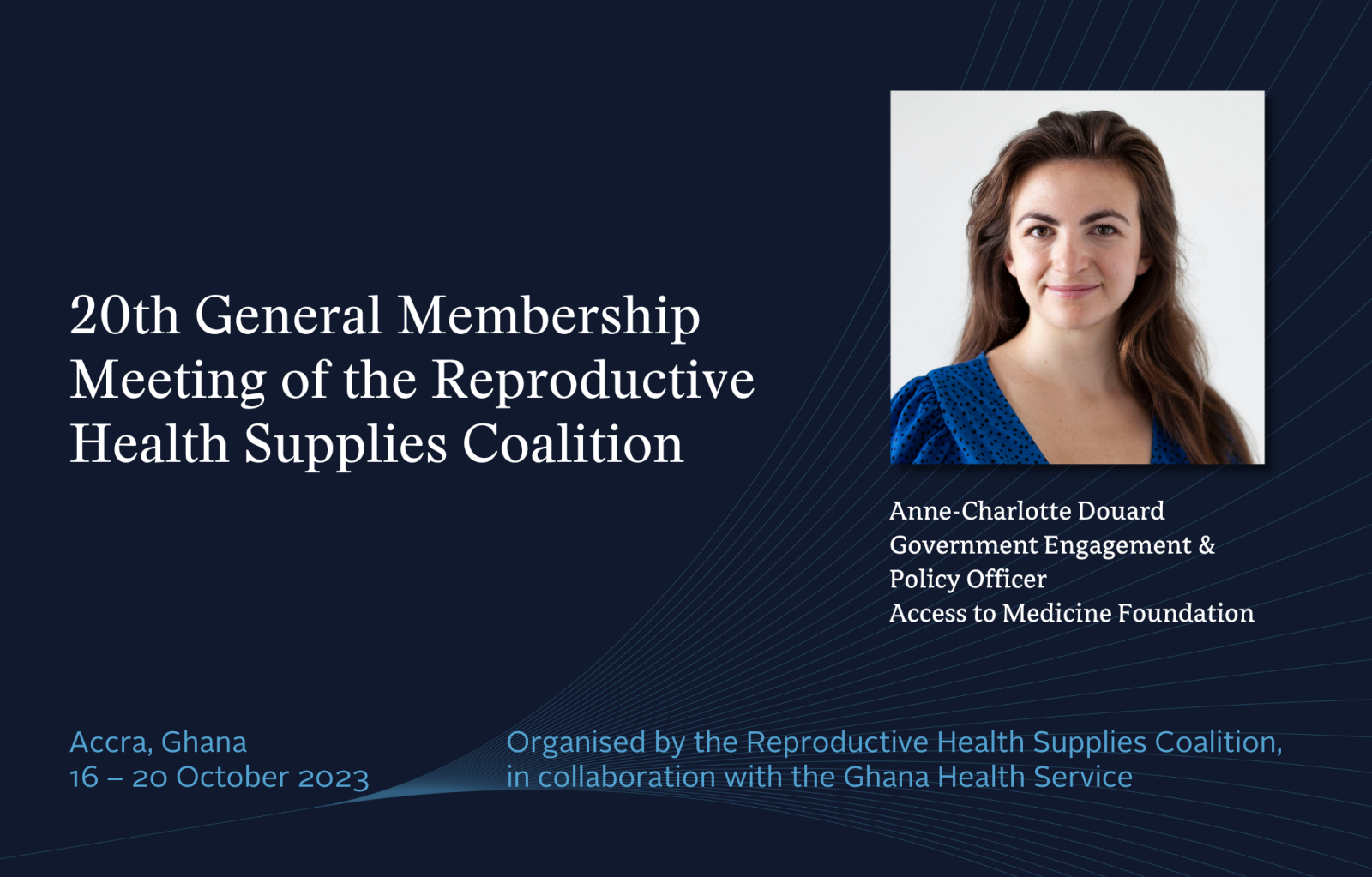 The Reproductive Health Supplies Coalition General Members' Meeting returns for its 20th edition, which will be held in Accra, Ghana in October 2023. Anne-Charolotte Douard, Engagement Officer at the Access to Medicine Foundation, has been invited to speak at this event, which will be attended by global health stakeholders – including governments, NGOs, funders, and companies – under the theme of resilience in the face of COVID-19's impact on access to reproductive health supplies.  
Hosted by the Reproductive Health Supplies Coalition in collaboration with the Ghana Health Service, this event marks a significant opportunity for collaborative discourse and advancing reproductive health access. 
Representing the Foundation, Anne-Charlotte will participate in a distinguished panel session, alongside Perrer Tosso from US Pharmacopeia and Jane Briggs from the USAID MTaPS program, MSH.  
In attending the event and its various sessions, she will also leverage her expertise and the Foundation's work in access to medicine. Notably, she will be able to share insights from a new report that will be published under the Foundation's Generic & Biosimilar Medicines Programme in September 2023. This publication will examine the actions of five of the largest generic and biosimilar medicine manufacturers to expand access to essential medicines in low- and middle-income countries. Anne-Charlotte will use this opportunity to disseminate the report's findings and engage in discussions with stakeholders in attendance.